Philip Abraham III
Realtor®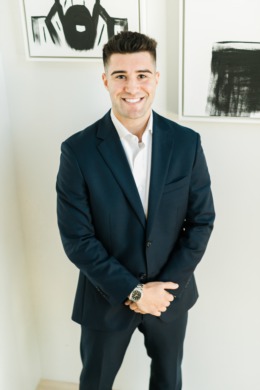 Born and raised in the Pacific Northwest, Philip did extensive research when deciding where he would attend college and plant roots. He selected Texas Christian University (TCU) and the Dallas/Fort Worth area for his new home. He is currently in his senior year, majoring in Finance, with a focus on Real Estate.
Philip is a perfectionist, and as a Client Success Specialist, can apply this attribute to the workplace. His attention to detail and focus are what set him apart, and he works diligently to help the agents he's working with, ensuring that their clients have the best real estate experience possible. Philip genuinely takes a personal interest in people and strives to establish lasting relationships.  
Philip has volunteered for years with Bomberos Latinos, a non-profit that provides equipment and training to firefighting throughout Latin America. He truly cares about others and will always go that extra step to make a positive impact in other people's lives.
When not at work or school, Philip enjoys working out, weightlifting, and boxing, as well as playing music with friends on one of his many guitars. He also enjoys going out to dine at many of the area's fine restaurants, as well as going to support other local musicians in the area.