5 Signs You Need A Bigger House
Posted by Brady Bridges on Monday, June 14, 2021 at 1:36 PM
By Brady Bridges / June 14, 2021
Comment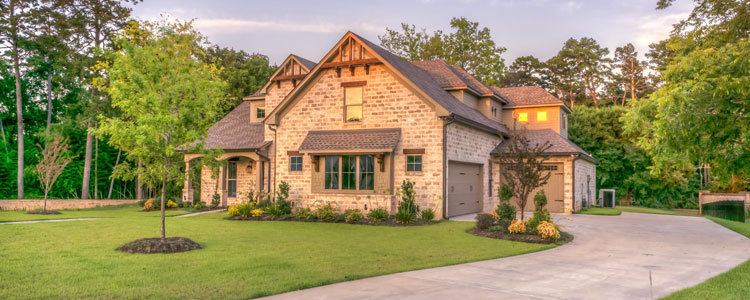 In this day of downsizing and the growth of the tiny home phenomenon, there are still phases of life when you simply need more space. Below are five signs that you need a bigger house.
Have a Question or Want a Free Market Report? Contact Us!
Your family's growing and you need room to accommodate everyone.
Congratulations! You're pregnant. Maybe your tiny space has been adequate up to this point. But now you're trying to figure out where to put the crib, the baby clothes, and all the toys. And this is only a handful of the things you'll need for the new addition. With a bigger home often comes a bigger yard. Before you know it, your little one will be toddling, then walking, then running, and you'll want the space for them to do so safely while enjoying the wonders and benefits of doing so outside. What a joyful reason to move to a bigger home! Again, congratulations!
Your family may be growing in other ways. Are your parents moving out of their home? Are you looking for a place with a granny flat so you can all live under one roof while making sure everyone still has their own space? Are your kids moving home from college for a time before they head off on their own? Have you decided to invest in a home with acres of property with enough room for you, your kids, and their growing families? If so, it's definitely time to find a home that will accommodate everyone comfortably.
You've decluttered drastically and still don't have room for everyone and everything.
While it's true we often accumulate far more than we need, there comes a time when we've sold, given away, or tossed everything we decide is reasonable. Plus, the more people who live under one roof, the more things they're sure to accumulate. And each person must decide for themselves what items are important enough to keep. Plus, if you do homeschool and/or run a business from home the benefits of a space free of distractions are innumerable—and in the case of a business location that must appear professional, an extra room or two can be just the thing. There comes a time when you're tripping over one another and your belongings, and the reasonable solution is to move into a bigger home.
You've begun homeschooling and there's no way you can make your current space work.
More and more families are choosing to homeschool their children for a variety of reasons. Some saw the benefits because COVID-19 restrictions meant their children had to learn from home, whether virtually or by switching to a homeschool curriculum. Others had made this choice long before the pandemic hit.
Most families that homeschool use a shared space: the kitchen table, the family room, a large bedroom closet (yes, it happens). However, the benefits of a dedicated "classroom" are innumerable. You won't have to convert the shared space morning and afternoon. You won't have to find a location to tuck away school supplies. While much schoolwork, including research, is done online these days, there are still several physical items that enrich the learning experience.
Plus, there are several different learning styles, and your child may learn best by turning off the computer and learning math skills by helping you measure the ingredients for cookies, heading outside to explore plant and animal life, or learning about auto mechanics by changing the oil—under supervision of course. You know your child best—and how they learn. That's one of the advantages of homeschooling. Having the space to do so effectively will benefit your entire family.
Moving to a bigger house, especially if you foresee several more years of homeschooling in your future, can be the ideal solution—and may even lead to increased academic success.
You work from home and need separate office or studio space.
There are more entrepreneurs running their businesses from home than ever before. With the advent of the Internet, virtually every industry has employees earning an income from home. So, whether you're a solopreneur or work for a major corporation, you may need workspace in your home. (With what business owners have learned during the days of COVID-19, many of them will be drastically downsizing their onsite staff permanently.)
Need office space for you, your partner, and perhaps even your grown children? Are you an artist who needs a studio to complete and display your creations? Is your partner a piano teacher or RMT in need of a home office to see students or clients? Do you have a young adult in your home who is a social media influencer looking to expand their reach by setting up a dedicated space in your home to produce professional grade videos and attract thousands of followers as well as corporate sponsors? If you answered yes to any of these questions, moving to a bigger home could solve the issue of shared space.
You've decided to open a B & B.
Are you a people person? Does the idea of providing the perfect environment for a memorable getaway make your head race with all the possibilities? Do you live in an area that gets a lot of tourists—or do you want to relocate to one that does? (Remember the old adage: Location. Location. Location.)
If you answered yes to these questions—and can think of a dozen more reasons why you'd love to open a B & B, you may need to move to a much bigger house. Many tourists are looking for a place with a separate entrance and an ensuite bathroom. Some prefer the option of preparing their own meals or snacks, even if that only means their room has a coffeemaker, kettle, microwave, and bar fridge.
Most people don't live in homes equipped to accommodate guests in this way—or homes that could be easily converted. If you're one of them—and would like to open a memory-making B & B—let the adventure of finding the perfect location begin.