Brady Bridges Featured On First Time Home Buyer Podcast
Posted by Brady Bridges on Tuesday, July 26, 2022 at 9:01 AM
By Brady Bridges / July 26, 2022
Comment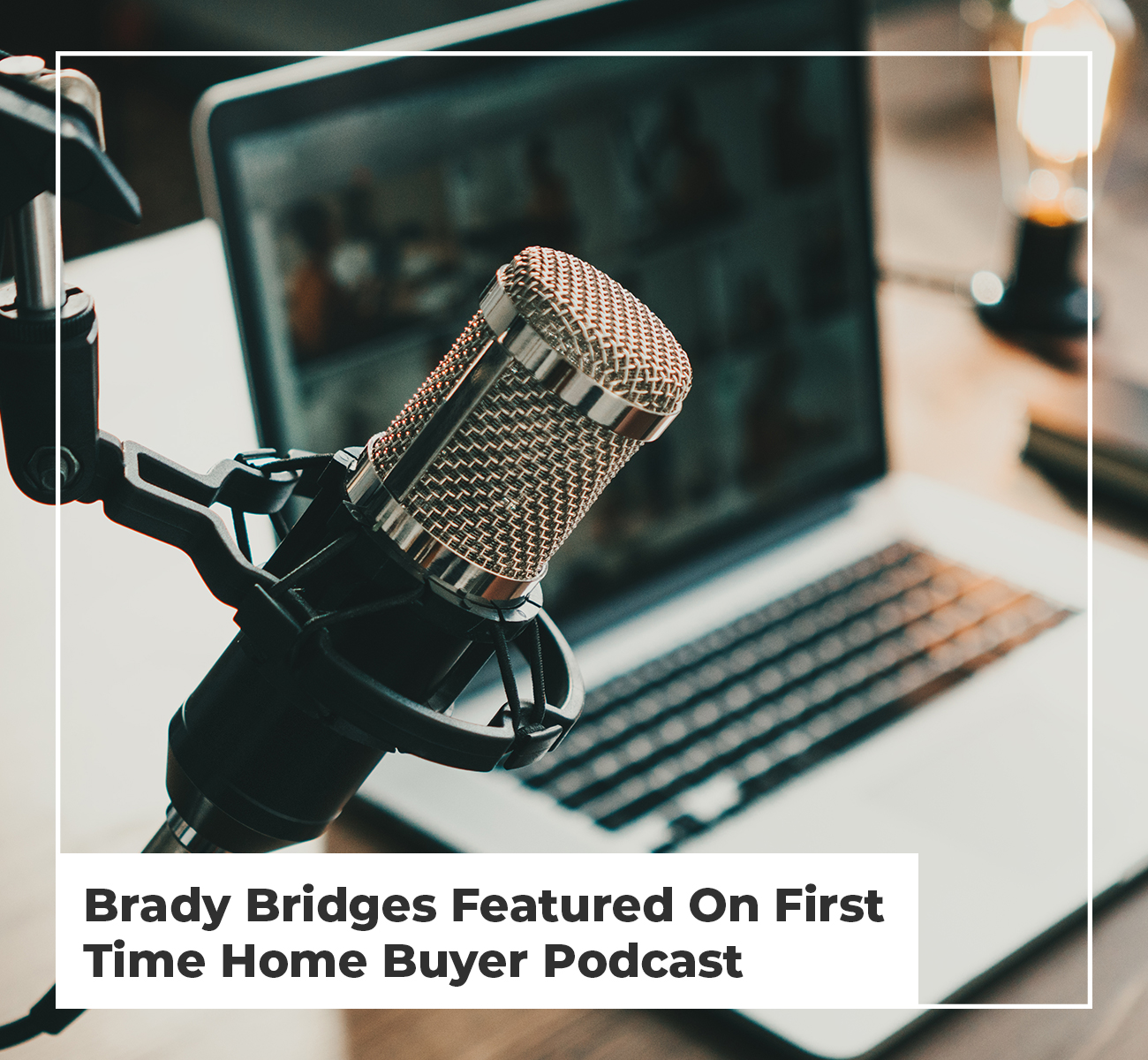 Brady Bridges was a guest on The First Time Home Buyer podcast with host Lauren Moreno. Here he talks about the growing market in Fort Worth-Texas, the market changes we are now seeing, and how home buyers can be competitive in this new market.
Read more to learn about the difficulties home buyers are facing, and how they can best equip themselves in the home buying process.
Listen on Apple Podcast - What 450 Transactions in Fort Worth TX Have Taught Brady Bridges - The First Time Home Buyer Podcast - Episode 177
In the past year, home buyers have had difficulties being active in the housing market. Investment groups with large amounts of cash, ready on hand, have had an advantage when making offers on homes for sale. This has pushed experienced and first-time home buyers out of the running. We are now seeing a shift in the market with rising interest rates, where buyers are now having more opportunities to get involved. This is the chance for buyers to be active, make offers, and secure investment properties.
When buying your first home and it is secured, you can now look into investment properties. It's important to note that first-time homes are typically not where you are going to be forever. If you have the opportunity to purchase and keep your first home, then you are building in equity and can get cash flow on that property. With buyers now getting more power in the housing market, this is something to research to set yourself up for the future.
Biggest Advice to First-Time Home Buyers
Find a skilled agent who knows how to write a winning offer.
Make sure you're pre-approved.
Have your budget figured out ahead of time.
Ensure you are choosing the right lender, if using one, to support you and your home buying goals.
Common Mistakes First-Time Home Buyers Make
Getting too emotional chasing a home if the price gets too high or upon inspection, there are large concerns. First-time home buyers can chase the dream of owning a home, but not be realistic about the price or situation.
Not finding the right realtor and trusting their opinion. It is ultimately the homebuyer's decision, but look to your realtor for knowledge of the home buying process.
Not shopping around. You need to have patience and be committed to looking at different options. You might even find something that surprises you.
What to Look for in Your Real Estate Agent
Do your research to select the best real estate agent for you. This is especially important to be competitive in the changing market.
They need to know how to make a winning offer.
They need to over-communicate (text, call with all updates and new property listings).
They need to have experience and knowledge of real estate.
They need to be connected in the industry.
How to Find an Agent to Trust
Read Google reviews.
Talk to agents to ensure they are a good fit for you & they will be responsive.
Find a good real estate agent team. Real estate agents are shifting to team structures. These can be beneficial if your agent is unavailable or doesn't have the answer because they are supported by a team that can answer you or help you out.
Find someone whose work ethic and available hours match yours to make the process more enjoyable.
Find someone whose experience matches your needs. As a first-time home buyer you are probably looking for a more experienced agent and someone with more patience to walk you through the process & explain things to you.