6 Things To Consider When Buying A New Construction Home
Posted by Brady Bridges on Wednesday, May 5, 2021 at 12:24 PM
By Brady Bridges / May 5, 2021
1 Comment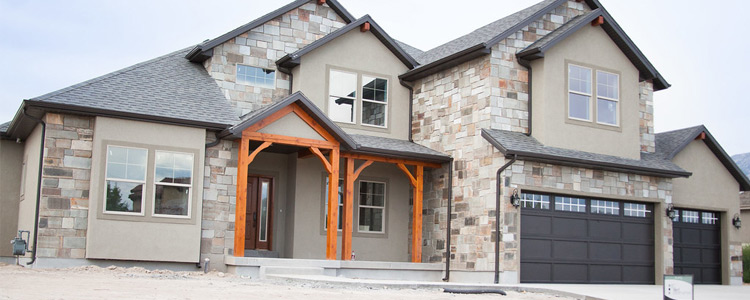 Buying a new home is an exciting, though somewhat stressful, event. Regardless of if you are a first-time homebuyer or looking to settle into your forever home, the process can become overwhelming at points.
View All New Construction Homes For Sale in Fort Worth, TX >>>
It doesn't matter whether you are buying a new construction home or a "used" home, the transaction is still most likely one of the largest ones you will make. With that being said, it is prudent to do as much research as possible to ensure you feel confident and prepared before you begin your journey.
Whether buying a new construction home in Fort Worth, Texas or building in Boca Raton, Florida, putting in a bit of work beforehand will save you time and money. Below is a list of things to consider when building a new construction home, which varies considerably from buying a "resale" property.
1. Choosing a Builder:
One of the first and most crucial steps of building a new home is choosing your builder. Not all builders are equal and doing ample research will most definitely save you from disaster down the road.
There are few ways to find the best builder for your next home. First, go online and compile a list of potential builders in your city. From there, peruse their websites, making note of the style of homes you will be able to choose from.
Once you've weeded out any builders that aren't compatible with the type of home you are looking for, you will want to read as many reviews and testimonials as possible. Look for red flags which may include lack of communication or unwillingness to solve problems post-build.
After you have settled on a few builders, you will want to meet with them in person. Not only is this a great opportunity to ask questions, but you will get a feel for the builder's personality and how they interact with clients.
2. Hire a Real Estate Agent:
Though you are not required to have a realtor act on your behalf when purchasing a new build, there is no downside to hiring one. Actually, a knowledgeable real estate agent can be a huge asset during the construction process and act as an advocate for you if anything goes wrong.
When choosing the best real estate agent for the job, it is prudent to ask a few questions. Are they familiar with the builder? Have they worked with the builder in the past? Have they dealt with builds in this or other communities that the builder has been in?
Remember, the buyer's agent typically does not pay commission, therefore it is a cost-free service that can save you, and you will be thankful to have.
3. Find a Lender:
When it comes to financing a new construction home, the process can be very different from buying a pre-existing property. Choosing a lender who is familiar with construction loans will ensure the funding is a smooth occurrence. Not all lenders may offer this type of mortgage so it is important to do your research and find a suitable option that is aware of your build.
You will also want to find the best deal therefore, shop around, compare rates and make sure to always read the fine print!
4. Choose your Neighborhood:
At this point in the new construction purchase timeline, you most likely have settled on an agent, builder and lender. Now you are ready to make the choice of which neighborhood. Many times, builders have a number of developments around cities which they are offering homes. Take the time to visit each community, making note of the available lots as well as the features offered. If the development or community is not near completion, as the builder for more information such as - "what amenities will this community offer?" or "what plans do you have for the community?".
Fort Worth Homes For Sale By Neighborhood >>
5. Choose your Lot:
Now that you have settled on the neighborhood you want to reside in, you will be able to choose from the available lots. There are a few things to consider when choosing a lot such as the size, location and orientation. Depending on your wants and needs, many times lots vary only slightly, however, specialty lots such as corners or double lots may be available. Also, make note of which way your house will face. Do you want the sun shining in your front windows, or do you prefer to watch the sunset from the porch? These are things that may not seem like a big deal at the time, however, when the sun is beaming in during the early hours or heating up the house in the summer months, they quickly become relevant.
6. Choose your Home:
Most builders will have a set group of homes you are able to choose from. These styles may or may not have a variety of configurations and vary in the degree of customization available. Once you have made the decision on the plan, you will go on to choose the layout and other features such as colors, flooring, light fixtures, and more.
While for many this is the fun part, for those this can be an extremely overwhelming task. Most builders have a design team that is there to assist you throughout the entire process with many examples and color schemes to choose from.
At this point, any desired upgrades would be implemented such as changing from the standard quartz countertops to granite or upgrading from vinyl flooring to hardwood. Keep in mind, these upgrades come at a cost and will influence your final purchase price.
While the building progresses, there are final things you will need to complete which will include:
Conduct a final walk-thru of the property
Meet with the financing company to sign all appropriate paperwork (much of this may have been completed earlier on to allow for the construction draws)
Meet with a lawyer or closing agent to sign documentation
Arrange house insurance and appropriate utility accounts
Organize movers
Ideally, the closure will happen smoothly and exactly on schedule, however, in some circumstances, this may not be the case and circumstances that are beyond the builder's control can delay the build. In this instance, you may need to find interim accommodations.
All in all, buying a new construction home is an opportunity that many are thrilled to have, despite the potential rollercoaster of emotions that accompany it. However, with proper planning on the right team in place, the process can be both seamless and enjoyable, resulting in the purchase of a brand new property waiting to be filled with memories!