Episode 1: Rookie Year with Micaela Mead
Posted by Brady Bridges on Tuesday, January 3, 2023 at 2:34:56 PM
By Brady Bridges / January 3, 2023
Comment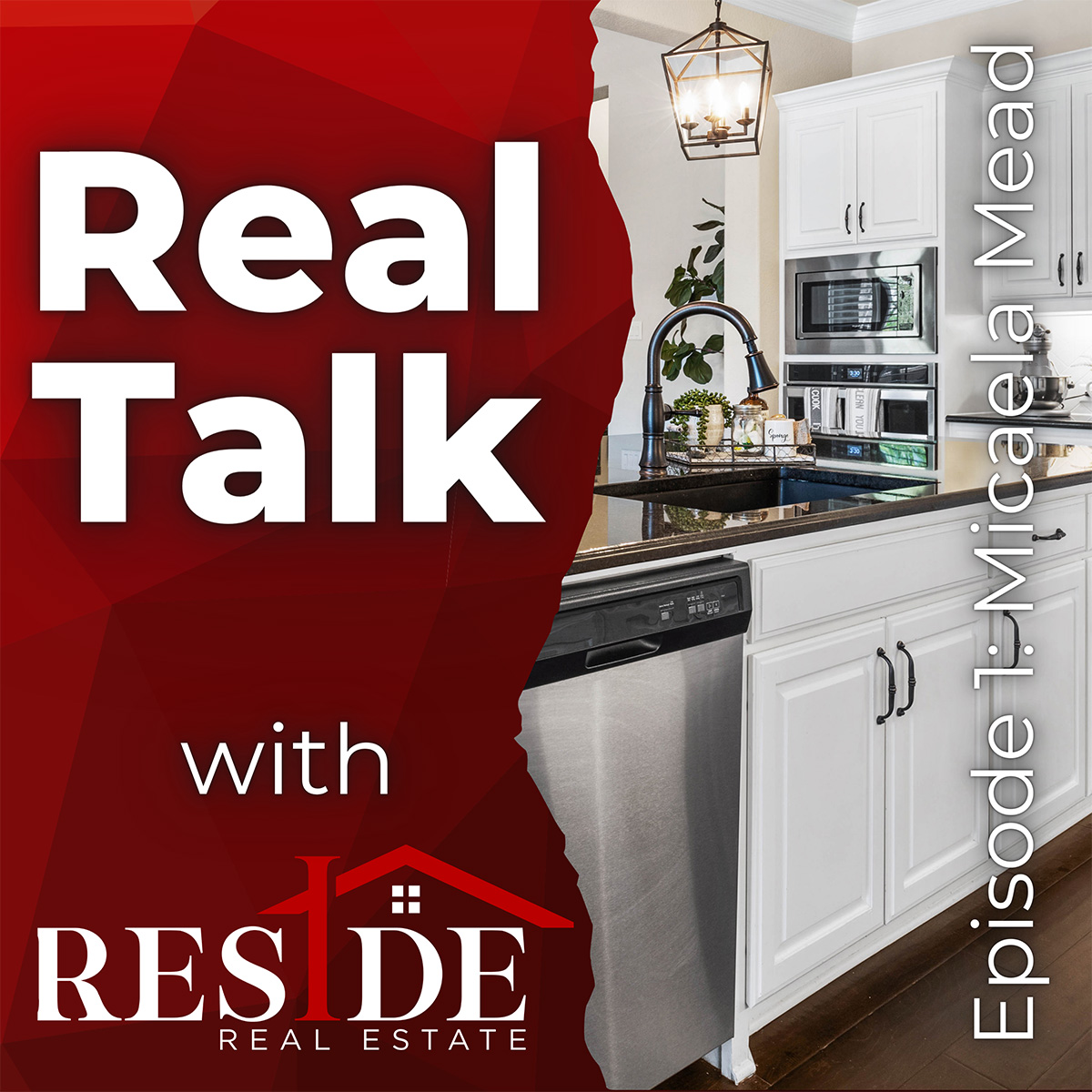 In case you missed it, we just launched a podcast: Real Talk with Reside Real Estate! We're excited and we want this podcast to be a resource for anyone looking to learn more about real estate and a great city of Fort Worth.
Watch the video below or listen at anchor.fm/residedfw, and don't forget to subscribe to be notified of new updates.
In the first episode, our Broker and Owner Brady Bridges interviewed Reside's Rookie of the Year, Micaela Mead. Here's a few highlights of their chat:
Getting Started in Real Estate
Micaela started with Reside just over a year ago, in January 2022. We thought she'd be an interesting perspective to have because she's not only seen the market in the past year, but within six months of that year we've seen a complete shift as interest rates doubled.
When she started, people were in bidding wars and submitting over asking offers, and Micaela said it was very overwhelming for a first time agent. It took her a few months to really understand how to write a good offer with that market.
Interest rates started rising this fall and buyers were getting scared and backing out of the market, feeling like they weren't able to pursue their dreams of homeownership. We had to show them that there are possibilities and more options for them. We had to educate buyers on how the rate changes affect their purchasing power and how they're still able to write successful offers in this new market.
Changes Coming in 2023
Micaela thought that in 2023, there will be more stability within the market. She thinks that interest rates have already hit their peak and they're going to stabilize around the low sixes into the new year.
Fort Worth still has consistent market appreciation and even though prices are going down on some individual listings, it doesn't mean that averages are going down over time.
Buyer demand has slowed in recent months because of the interest rates changing. Homes are sitting longer on the market and it's allowing buyers to take their time with viewing homes and not having to jump to make an offer.
As agents, we can sit down and talk through their terms and really negotiate with the seller and actually have conversations instead of rushing through the process to make sure the client has the best chance at getting the property they want.
How to Pick The Right Agent
Brady and Micaela agreed that what's most important for both buyers and sellers is the relationship that they have with their agent, and they should choose an agent who will communicate and educate them on the market and the process of buying a home or selling your home.
Of course, it's really key to work with someone that they enjoy being around and trust to complete this important transaction.
Areas to Start Looking
For buyers looking to stay around a $350,000 price point, Micaela suggested looking at Benbrook, just outside Fort Worth, for its small town feel. She also suggested the Wedgwood neighborhood in Fort Worth for those wanting to be more in-town and have a classic suburban feel.
There's much more in the full episode - listen at anchor.fm/residedfw or search Real Talk with Reside Real Estate on Spotify, Google Podcasts, iHeartRadio, Stitcher, Pandora, and more.
Reside Real Estate represents the region's finest properties with exceptional skill using the most innovative technologies currently available. Reside Real Estate offers ultimate privacy and security, speed, and efficiency. Their years of full-time experience have given them a clear understanding of the mindset of home buyers and sellers and a thorough understanding of the regional marketplace.