Episode 8: Being an Agent with Carley Moore
Posted by Brady Bridges on Friday, February 17, 2023 at 10:15 AM
By Brady Bridges / February 17, 2023
Comment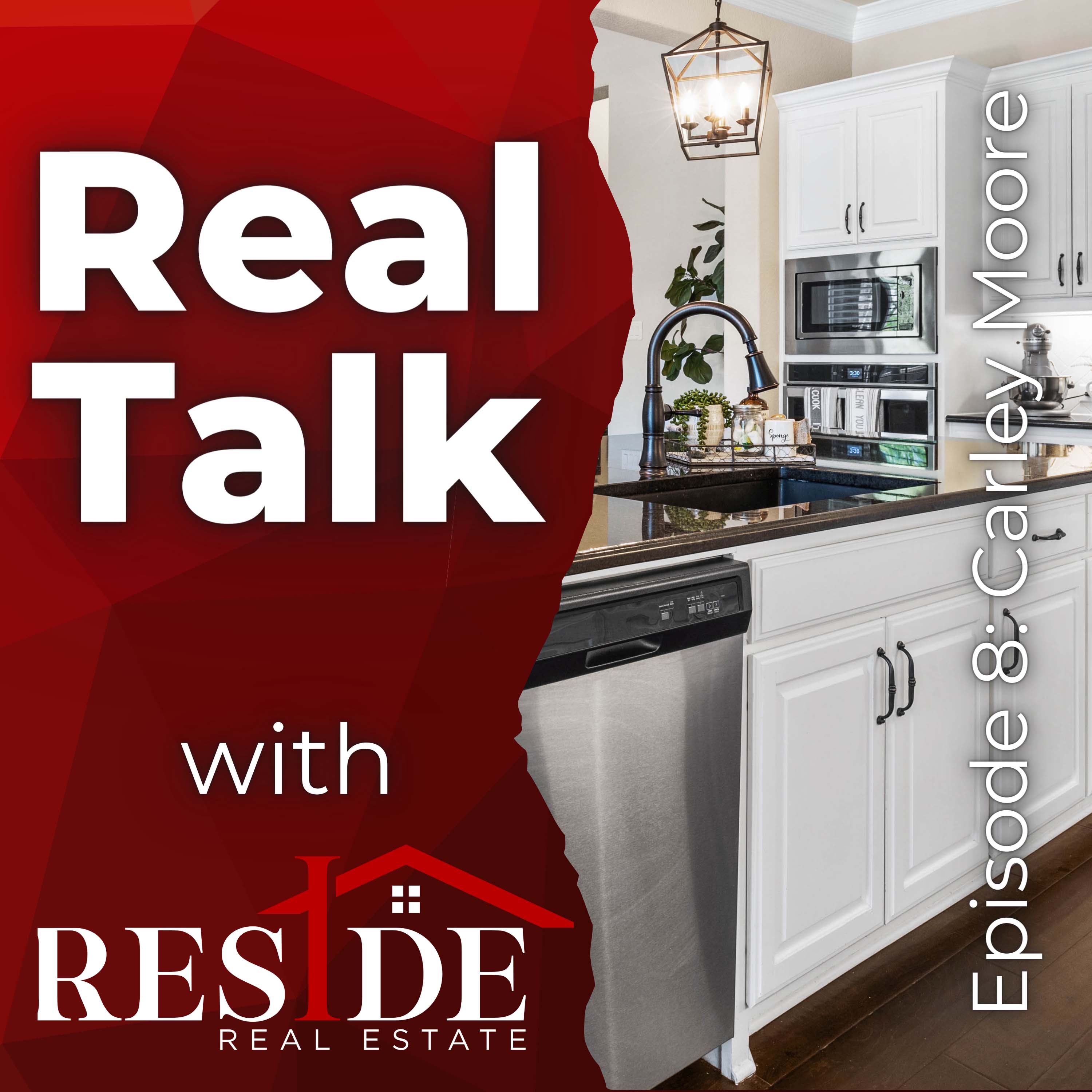 Hear from two top producers in the Fort Worth market! In this episode, Reside Broker/Owner Brady Bridges is joined by Carley J. Moore from League Real Estate to discuss how they built their businesses, their best advice for new agents, and Carley's craziest house showing.
Watch the video below or listen at anchor.fm/residedfw, and don't forget to subscribe to be notified of new updates.
Carley moved from West Texas to Fort Worth in 2008. She had previously worked in banking, focused on customer service, but was looking to make a change when she arrived in Fort Worth and got licensed in January 2009 - right when a market downturn started. Her clients now are heavily referral-based and she focuses on residential buyers and sellers, especially in Tarrant, Johnson, and Parker Counties. Carley says she only works in areas that she feels comfortable providing "local expert" guidance for the area: "I think there's a lot of power in being able to provide 'Oh well that's down the street' or 'That's around the corner', 'I've heard that's a good school'."
Carley mentioned that she's a big list maker and believes there's always something else agents can be doing to be productive, whether it's making a phone call, meeting someone for coffee, or writing a quick thank you note. She and Brady agreed that consistency and activity are crucial for new agents to start building their business, but it may take three to five years before that work starts to snowball.
She thinks slower markets are a great time to reconnect with past clients and focus on realtor education, saying "Regardless of your tenure in the business, there's always something new to learn." She prefers to focus on work-life harmony rather than work-life balance, so she feels fulfilled with her career but also like she's succeeding at home with her family.
Carley can be reached at 817-734-8185, ca[email protected], or @CarleyJRealtor on Facebook and Instagram.
There's much more in the full episode - listen at anchor.fm/residedfw or search Real Talk with Reside Real Estate on Spotify, Google Podcasts, iHeartRadio, Stitcher, Pandora, and more.
Reside Real Estate represents the region's finest properties with exceptional skill using the most innovative technologies currently available. Reside Real Estate offers ultimate privacy and security, speed, and efficiency. Their years of full-time experience have given them a clear understanding of the mindset of home buyers and sellers and a thorough understanding of the regional marketplace.