River Bend Villas: Everything To Know About This Luxury Fort Worth Condo Complex
Posted by Brady Bridges on Friday, July 21, 2023 at 6:53:47 AM
By Brady Bridges / July 21, 2023
Comment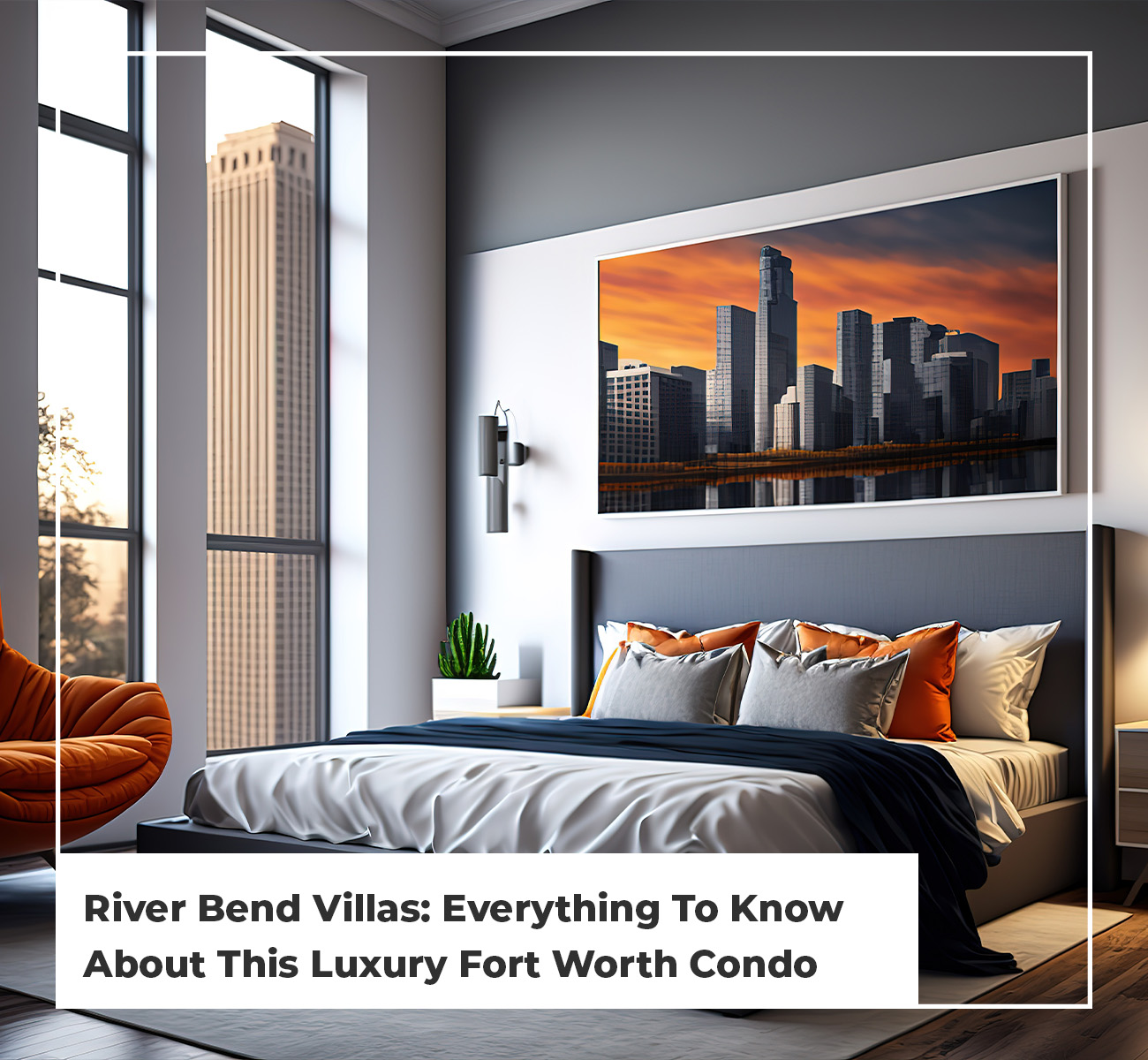 Thinking about investing in your first luxury home or looking to downsize in style? Look no further than River Bend Villas, one of the most sought-after condo complexes in Fort Worth.
With stunning architecture, high-end interior finishes, and much more, this development has everything you need to live comfortably in the heart of the city. Whether you're a first-time homebuyer or a downsizer, River Bend Villas offers a serene oasis that's still conveniently located close to all that Fort Worth has to offer.
Making River Bend Villas Home
River Bend Villas in Fort Worth presents an exceptional opportunity to indulge in luxury living. Nestled within a gated community, these upscale condos offer an open and airy feel, complemented by a captivating split-level interior design. The villas, designed as private garden homes, boast lush maintenance-free yards, outdoor living spaces, and attached garages, providing both elegance and practicality.
Residents enjoy access to a range of amenities further enhancing the quality of life in this phenomenal community. Conveniently located in southwest Fort Worth, River Bend Villas provides easy access to a wealth of attractions. The renowned Fort Worth Zoo, the bustling hospital district, and a diverse selection of shopping and dining options are just moments away. And with nearby Highway 183 and Interstates 20 and 30, everything that Cowtown has to offer is within reach.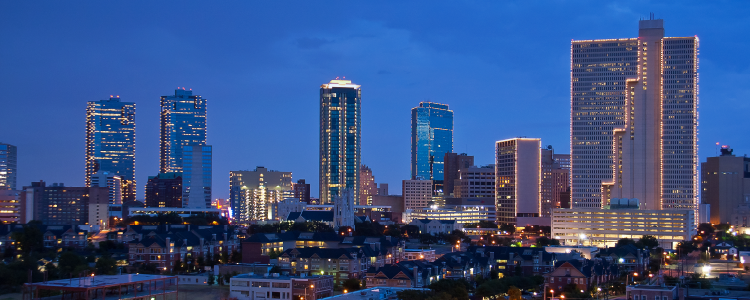 The Homes in River Bend Villas
Perfectly positioned in the heart of Fort Worth, the River Bend Villas community is a hidden gem that dates back to 2006. Recognized as a premier condominium community, it continues to captivate residents with its impeccable design and unparalleled living experience. The homes within this community are perfectly crafted, combining aesthetics with functionality which makes them a sought-after option among homebuyers.
Featuring private luxury homes, River Bend Villas offers a range of options to suit different lifestyles. The residences range in size from 1,248 to 1,825 square feet, providing ample space for comfortable living. With 2 to 3 bedrooms available, these homes cater to both individuals and families, offering flexibility and room to grow.
Residents not only enjoy the beauty and privacy of their own homes but also have access to a vibrant community that fosters a sense of belonging. Living in this one-of-a-kind community is a decision that you will not regret.
View All Homes for Sale in River Bend Villas, Fort Worth, TX >>>
River Bend Villas Homeowner Association
At River Bend Villas, homeowners can experience the benefits of maintenance-free living through the homeowner association (HOA). The HOA is dedicated to ensuring that residents can enjoy a hassle-free lifestyle by taking care of various maintenance tasks. From landscaping and exterior maintenance to common area upkeep, the HOA handles the essential responsibilities that come with owning a home.
This allows residents to spend their time and energy on the things that matter most to them, whether it's pursuing hobbies, spending time with loved ones, or simply relaxing and unwinding. To cover the costs associated with maintenance and other services, homeowners at River Bend Villas contribute approximately $300 per month to the HOA.
This fee provides homeowners with the peace of mind that their community is well-maintained and that any necessary repairs or upgrades are promptly taken care of. By pooling resources, the HOA ensures that the overall costs of ownership are kept to a minimum, providing significant financial advantages for residents.
River Bend Villas Amenities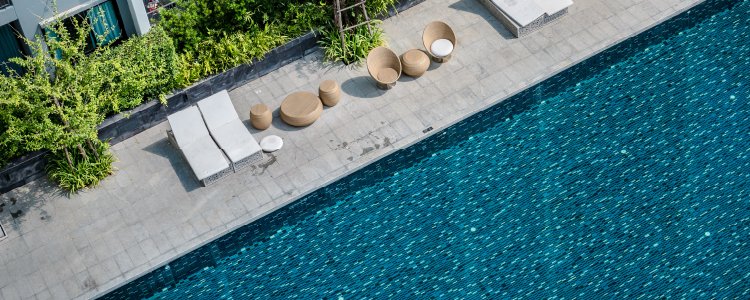 When living in such an upscale community, it's natural to expect a range of amenities to complement your lifestyle. River Bend Villas offers just that, with a wide selection of features designed to bring luxury and convenience into everyday life.
Some of the most notable amenities featured in this complex include:
Gated/Security - One of the qualities that make River Bend Villas such a desirable place to live is its security. A gated entrance and secure community ensure that residents not only feel peace of mind during their everyday lives but also support the luxuriousness that comes with living in a gated community.
Swimming Pool - Enjoying the sun in Fort Worth is made easier by the swimming pool featured at River Bend Villas. Whether swimming laps for exercise or simply floating and relaxing, residents can enjoy quality time and relaxation within their own neighborhood.
Exercise Room - Staying fit and healthy is made more accessible with the exercise room at River Bend Villas. Equipped with state-of-the-art equipment, residents are encouraged to stay active and make the most of their time.
Clubhouse - Whether hosting a gathering or enjoying the company of neighbors, residents can make use of the clubhouse. This spacious venue is perfect for socializing and getting to know other members of the community.
Educational Opportunities Nearby
Education near the River Bend Villas community in Fort Worth, TX offers myriad opportunities for students. Being served by the Fort Worth Independent School District, the focus on education goes beyond academic achievements. The district places great importance on communication and collaboration, allowing students to develop crucial skills for effective teamwork.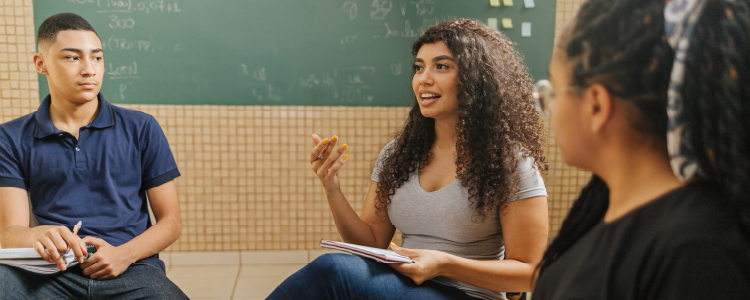 Furthermore, parents and the community actively engage in the educational journey, fostering a supportive environment that nurtures better understanding. The educational programs also prioritize social-emotional growth, providing students with the tools to navigate various challenges.
Leadership development is encouraged, and a deep respect for diversity is instilled in students, promoting a well-rounded educational experience that prepares them for a diverse and interconnected world.
School-aged students living in the River Bend Villa community have the opportunity to attend the following schools:
Each one of these schools is distinguished by its excellence in academics and has an excellent track record for preparing students to reach their highest potential.
Outdoor Recreation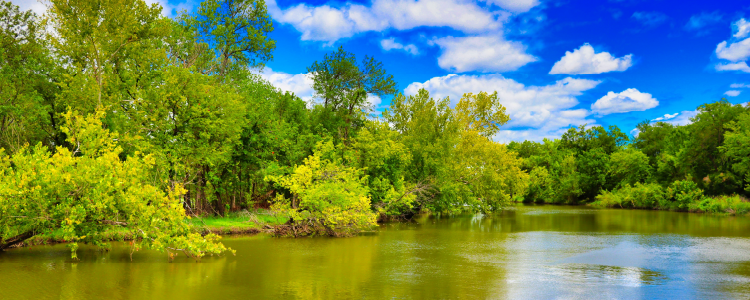 Fort Worth, Texas is blessed with a wealth of natural attractions and outdoor recreation activities. From its numerous parks to an array of lakes, there are plenty of opportunities to explore nature near the River Bend Villas community.
Lake Worth is one such attraction, located roughly 13 miles from the community. The lake is over 1,500 acres and boasts a variety of activities, such as boating, fishing, camping, swimming, and more. With its picturesque views and peaceful settings, Lake Worth provides an ideal environment for outdoor adventure.
Just down the road is the Ridglea Country Club, a private golf course that offers an exclusive and luxurious experience for golf enthusiasts. With 18 holes of challenging play, the club is the perfect place to practice your game or host a friendly tournament.
River Bend Villas is also steps away from the renowned Fort Worth Zoo, home to hundreds of animals from all over the world. From majestic lions and tigers to colorful birds and reptiles, this interactive destination offers a unique opportunity for wildlife appreciation.
Shopping & Dining
River Bend Villas is located near some of Fort Worth's premier shopping and dining destinations. With a convenient location close to the downtown area, residents can enjoy easy access to an array of retail stores, boutiques, restaurants, and more.
The West 7th Shopping District is a local hotspot, featuring over 300 acres of retail outlets, entertainment venues, and eateries. Whether looking for a unique gift or enjoying a night out with friends, West 7th offers plenty of options to choose from.
For those seeking more upscale entertainment, Sundance Square is a fantastic choice. This vibrant area provides access to numerous restaurants and clubs, as well as art galleries and theaters. With its modern architecture and lively atmosphere, this is the perfect place to unwind after a long day.
No matter what type of experience you're looking for, River Bend Villas has something for everyone. From fine dining and shopping to outdoor activities and entertainment, this community is sure to become your favorite place to call home.
Some of the must-try restaurants in the area include:
The Rim Waterside l 5912 Convair Dr., Fort Worth, TX 76109, United States
Piattello Italian Kitchen l 5924 Convair Dr., UNIT 412, Fort Worth, TX 76109, United States
Cookie Dough Bliss Fort Worth l 5924 Convair Dr., Suite 404, Fort Worth, TX 76109, United States
Well there you have it, the ins and outs of living in the River Bend Villas community. As Fort Worth continues to grow, so does the beauty and convenience of living at River Bend Villas and all its amenities. With its top-notch education systems, recreational activities, and shopping destinations, this is a community that stands out from the rest. Make one of these luxury condo complexes in Forth Worth your home today and start living life to the fullest.
Reside Real Estate represents the region's finest properties with exceptional skill using the most innovative technologies currently available. Reside Real Estate offers ultimate privacy and security, speed, and efficiency. Their years of full-time experience have given them a clear understanding of the mindset of home buyers and sellers and a thorough understanding of the regional marketplace.