Lake Vista Ranch: Everything You Need To Know About Fort Worth's Newest Community
Posted by Brady Bridges on Wednesday, October 26, 2022 at 1:16:52 AM
By Brady Bridges / October 26, 2022
Comment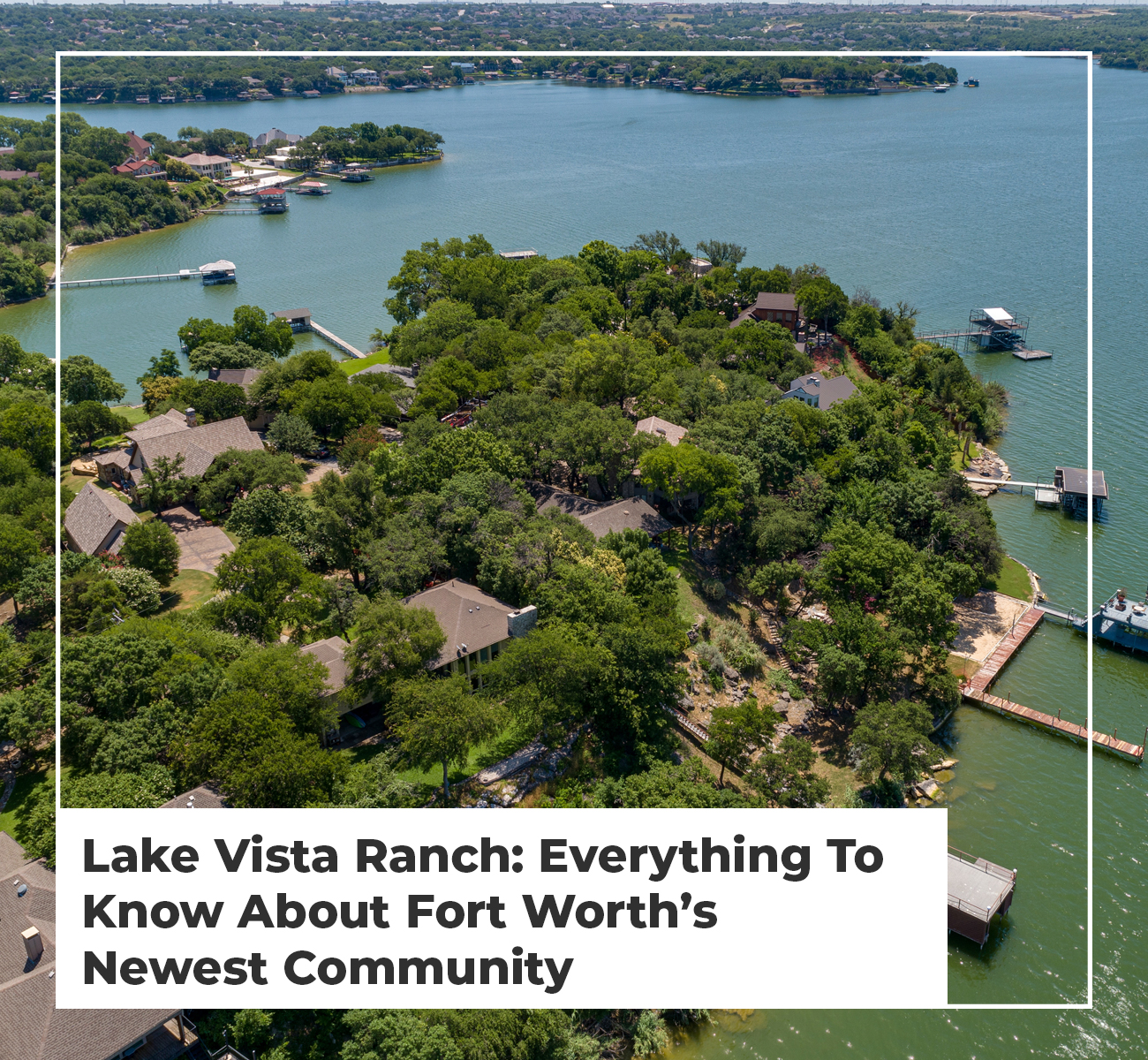 Lake Vista Ranch is a brand-new community in Fort Worth that's attracting a lot of attention. If you're considering buying a home in Fort Worth, Texas, you'll want to read this first! We'll tell you all about the homes, the neighborhood, and what to expect from living in Lake Vista Ranch. So keep reading for your complete guide to this new development!
Why Consider Lake Vista Ranch
If you're interested in Fort Worth new construction homes, one of the newest communities should be at the top of your list! Here are just a few of the reasons why Lake Vista Ranch is such an incredible place to live:
Reputable Builder
When you're building your dream home, you want to choose a reputable builder that has a long history of success. For over 70 years, HistoryMaker Homes has been a staple of the Fort Worth area, having sold their first home back in 1949. Their innovative new construction homes are ideal for growing families, and their decades of experience mean that you can feel confident in the builder you choose.
Helping you every step of the way, HistoryMaker homes make sure to put your needs first. It's their job to make sure you get exactly what you've envisioned for your home. From start to finish, they will communicate with you and answer any questions you may have along the way.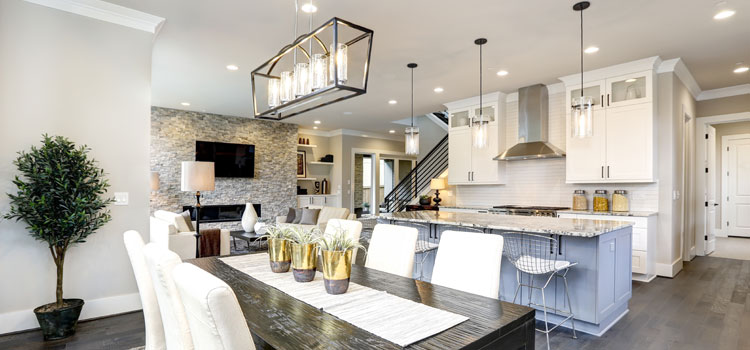 Affordable Homes
Looking for an affordable home in a great location? Lake Vista Ranch is a wonderful community that caters to a wide range of Texas homebuyers. These beautiful homes range in size from 1,656 to 3,909 square feet, so there is sure to be something that meets your needs.
Lake Vista Ranch features 1- and 2-story homes including 3-5 bedroom plans so there's plenty of space for all. Features like home office space, dual primary suites, large secondary bedrooms, and ample built-in storage make the homes in the Lake Vista community perfect for growing families. Plus, the sizable backyards are perfect for entertaining guests or playing with your four-legged family members.
High-Quality Architecture
The architecture of the Lake Vista Ranch homes is sure to impress. Each home has been designed with a modern flair and features upscale finishes throughout. High ceilings, large windows, and open-concept living spaces give the homes an airy and spacious feel. Plus, the outdoor living areas are perfect for enjoying the Texas weather all year long.
HistoryMaker Homes feature innovative construction methods, prioritizing eco-friendly materials and SMART technology aspects. With a gorgeous curb appeal, flexible living spaces, and the perfect balance of luxury and comfort, it's easy to see why the homes in Lake Vista Ranch are so popular.
Quick, Move-In Homes
Looking for a move-in ready home in Lake Vista Ranch? You're in luck! This beautiful community offers a variety of quick, move-in-ready homes that are perfect for any family. From cozy bungalows to spacious luxury homes, there's sure to be a place that's just right for you. And best of all, each home is located on a spacious lot with plenty of room to grow.
While these homes are move-in ready, you're not sacrificing anything by skipping the custom builds. The homes in Lake Vista Ranch come complete with all of the features and finishes that you would expect in a brand new home. Plus, they're located in some of the most desirable areas of the community. So if you're looking for a beautiful, brand new home without the wait, be sure to check out the quick move-in homes in Lake Vista Ranch.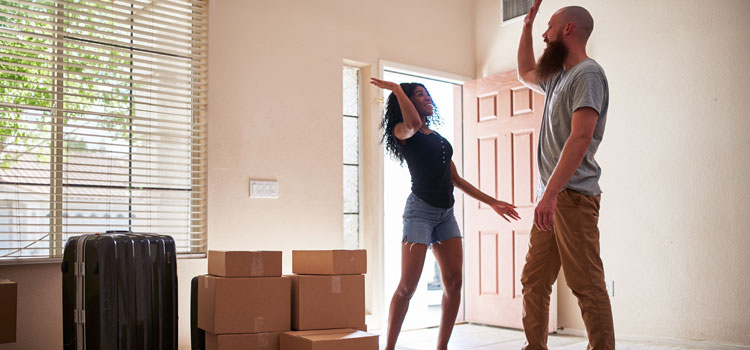 Top Rated Schools Nearby
The Lake Vista Ranch neighborhood is ideally located near top-rated schools, excellent job opportunities, and the lively Downtown Fort Worth, which is less than 30 minutes away! Young Lake Vista Ranch residents attend Eagle Mountain-Saginaw ISD schools, some of the best in the city. Schools in the area include Boswell High School, Creekview Middle School, and Elkins Elementary School. These schools are within walking distance to many of the Lake Vista homes and have an active parent involvement, creating a sense of tight-knit community for families with school-aged children.
Older students have the option of several excellent post-secondary schooling options. Northwood University is just 20 minutes away, and Tarrant County College is only 25 minutes away. For those looking for a larger university experience, UTA Fort Worth and the University of Texas at Arlington are both within 30-45 minutes of Lake Vista Ranch. So whether you're looking for a small school or a big school, you'll be able to find it near Lake Vista Ranch. And with the low cost of living and the great amenities that Lake Vista Ranch has to offer, it's the perfect place to call home while you're working on your degree.
In their free time, Lake Vista residents can enjoy fishing, waterskiing, wakeboarding, hiking, and boating in the nearby Eagle Mountain Lake and the Fort Worth Nature Center. With a neighborhood park within the community, adults and children alike can enjoy and explore the Great Outdoors all year long!
Easy Commutes
If you're looking for a place to call home that offers easy access to all the best that Fort Worth has to offer, then look no further than Lake Vista Ranch. This vibrant community is minutes away from shopping, retail, and dining, and there are plenty of parks and recreation areas nearby.
Highway 820 is close by, making it easy to get around town, and major employers like Lockheed Martin and Naval Air Station Joint Reserve Base are within a 30-minute drive. Downtown Fort Worth, with its famous Stockyards and Sundance Square, is also within easy reach, as are Bass Pro Shops and Dickies Arena. In other words, whatever you're looking for, you'll find it close to home at Lake Vista Ranch. There's never a dull moment here!
Plenty to See and Do
In addition to the many parks, lakes, and recreation areas nearby, Lake Vista Ranch is also close to some of Fort Worth's best attractions. The world-renowned Texas Motor Speedway is a quick 30 minutes away, and you can catch a tour at the Fort Worth Aviation Museum right next to the Meacham International Airport.
You can also enjoy a day of shopping at the nearby malls and outlet centers or take in a show at the Bass Performance Hall or walk around the Fort Worth Zoo. And of course, don't forget about the iconic Stockyards, where you can catch a rodeo or simply explore the many shops and restaurants. There's always something to do in Fort Worth, and Lake Vista Ranch puts you close to all the action!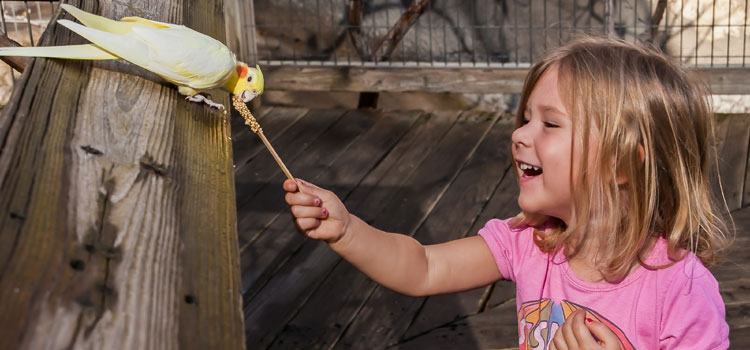 When it comes to annual festivals and events, Fort Worth definitely knows how to throw a party! Some of the most popular events include the Fort Worth Stock Show & Rodeo, the Main Street Arts Festival, and the Texas State Fair. And of course, there's always something going on Downtown, whether it's a concert at Sundance Square or a show at one of the many theaters.
All year long, locals can enjoy a number of interesting restaurants, from authentic Mexican cuisine to Texas-style BBQ. And of course, there's no shortage of shopping options, from high-end malls to one-of-a-kind boutiques. You'll never run out of things to do or places to explore in Fort Worth!
Perfectly Peaceful
In addition to being a vibrant and involved community, Lake Vista Ranch is also the perfect place to relax and unwind. With its tranquil lake-style setting and close proximity to nature, it's easy to forget that you're so close to all the shopping, dining, and entertainment that Fort Worth has to offer.
If you're looking for a place to call home that offers the best of both worlds, then Lake Vista Ranch might be just what you need. This is the perfect community for those who want to be close to the action but also enjoy a little peace and quiet. Come see for yourself why Lake Vista Ranch is one of the most popular neighborhoods in Fort Worth!
A Great Place to Call Home
Whether you're looking for a place to raise a family, the perfect place for a new empty nester, or simply want to be close to all the best that Fort Worth has to offer, Lake Vista Ranch is the perfect community for you. With its convenient location, easy access to highways and major employers, and close proximity to shopping, dining, and entertainment, it's easy to see why this is such a popular place to call home.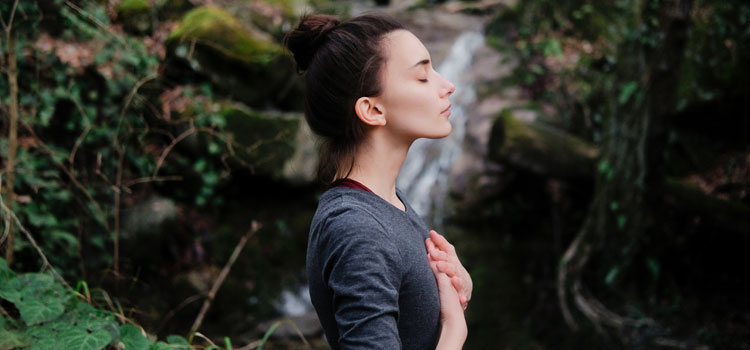 Lake Vista Ranch is a brand new Fort Worth community that offers residents plenty of things to do, both close by and in the city itself. With easy access to highways, major employers, and shopping and dining options, this is a perfect place for those who want to be close to the action. The community's peaceful atmosphere and nature-filled surroundings are the perfect place to relax and unwind; a place where you can get back to the basics. If you're looking for a new place to call home in the best of Fort Worth new construction, Lake Vista Ranch should definitely be at the top of your list!
Reside Real Estate represents the region's finest properties with exceptional skill using the most innovative technologies currently available. Reside Real Estate offers ultimate privacy and security, speed, and efficiency. Their years of full-time experience have given them a clear understanding of the mindset of home buyers and sellers and a thorough understanding of the regional marketplace.