Housing Report: January 2023
Posted by Brady Bridges on Monday, February 13, 2023 at 4:23:52 PM
By Brady Bridges / February 13, 2023
Comment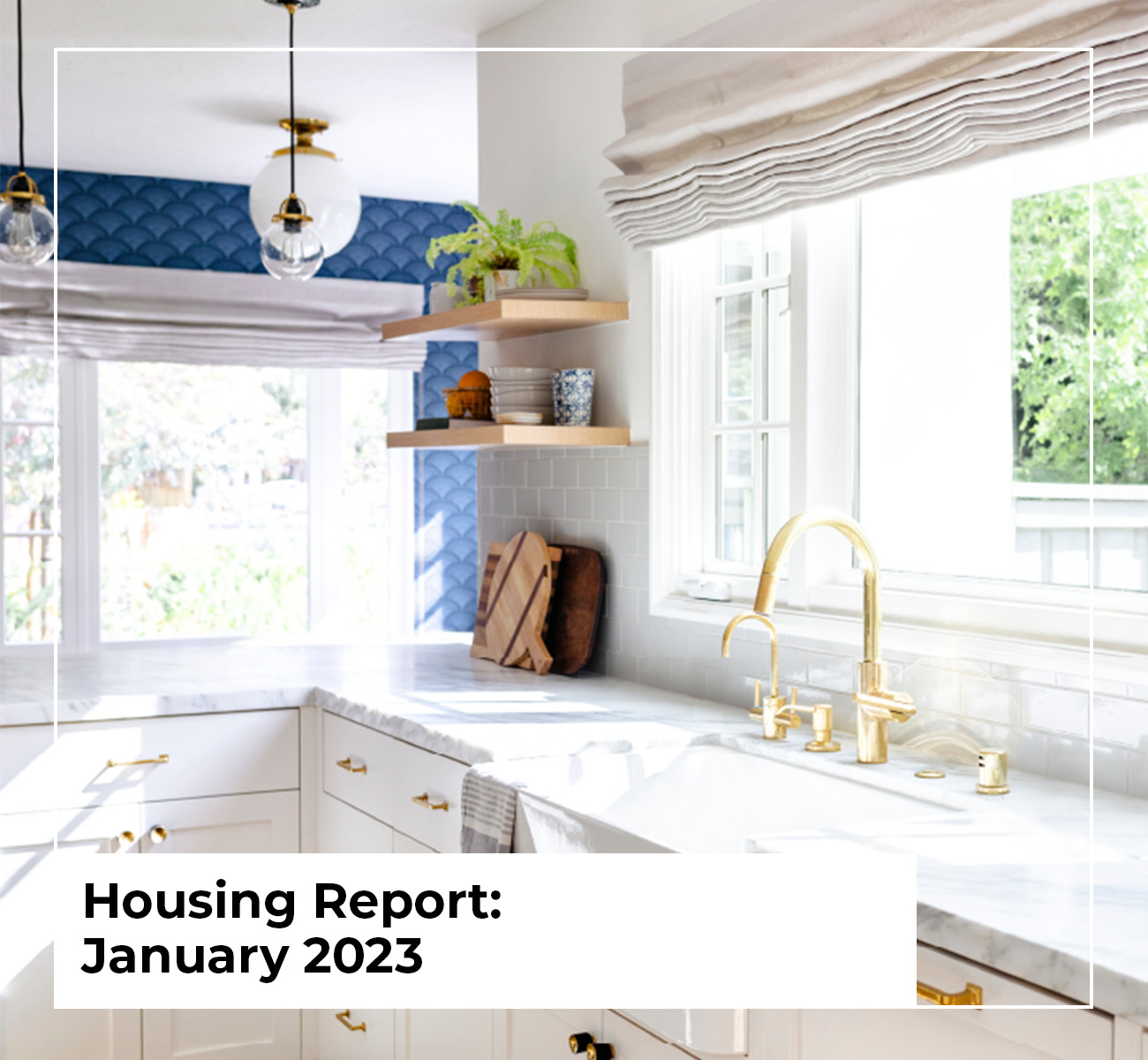 January 2023 Housing Report
The median home price in Fort Worth in January 2023 was $320,000, which is flat from one year ago. After a year of dramatic price increases in 2022, the decrease in prices is a welcome sight for prospective homebuyers, who have been faced with low inventory, higher mortgage rates, and the pressures of inflation.
Although prices look similar to a year ago, inventory is higher. In January 2022, inventory was only 0.7 months, but in January 2023, it was up to 2.1 months – still low but providing many more options for prospective homebuyers. The Texas Real Estate Research Center at Texas A&M University cites that 6.5 months of inventory represents a balanced market.
"From my viewpoint, the market is stabilizing, which hopefully means the volatility is behind us," said Bart Calahan, 2023 President of the Greater Fort Worth Association of REALTORS®. "For homebuyers who have been stuck on the sidelines, the fact that prices are steady and homes are taking longer to sell is a good thing. They have a great opportunity now to explore all the options and find a home that fits their needs."
Days on the market was up to 62 days in Fort Worth in January, and closed sales were down between 30-35 percent in Tarrant, Johnson, and Parker Counties. With the spring season on the horizon, many are eagerly waiting for the buyers and sellers to emerge.
A potential lead on those buyers comes from a recent analysis of census data from the National Association of REALTORS® (NAR), which shows young adults who had been living at home with their parents are starting to leave the nest. In 2022, 15.6% of adults ages 25 to 34 lived at home with their family, down from 17.8% in 2020. With rents up by double digits and some savings under their belt, buying a home is becoming an increasingly viable option for this segment of the population.
Nationally, pending home sales rose 2.5% in December, ending a six-month slide according to NAR's Pending Home Sales Index, a forward-looking indicator of home sales based on contract signings.
"A slowdown in home prices is underway and welcomed, particularly as the typical home price has risen 42% in the past three years," said NAR Chief Economist Lawrence Yun. "Even with a projected reduction in home sales this year, prices are expected to remain stable in the vast majority of the markets due to extremely limited supply."
January 2023 Fort Worth Statistics At-A-Glance
549 - Homes sold in January 2023, 35 percent less than January 2022
$320,000 - Median price in January 2023, which was flat compared to January 2022
2.1 - Monthly housing inventory in January 2023, 1.4 months more than January 2022
62 - Average number of days homes spent on the market in January 2023, 31 days more than January 2022
31 - Average number of days to close in January 2023