4 Pros And Cons Of Purchasing A Home Near A School
Posted by Brady Bridges on Tuesday, February 1, 2022 at 4:02 AM
By Brady Bridges / February 1, 2022
Comment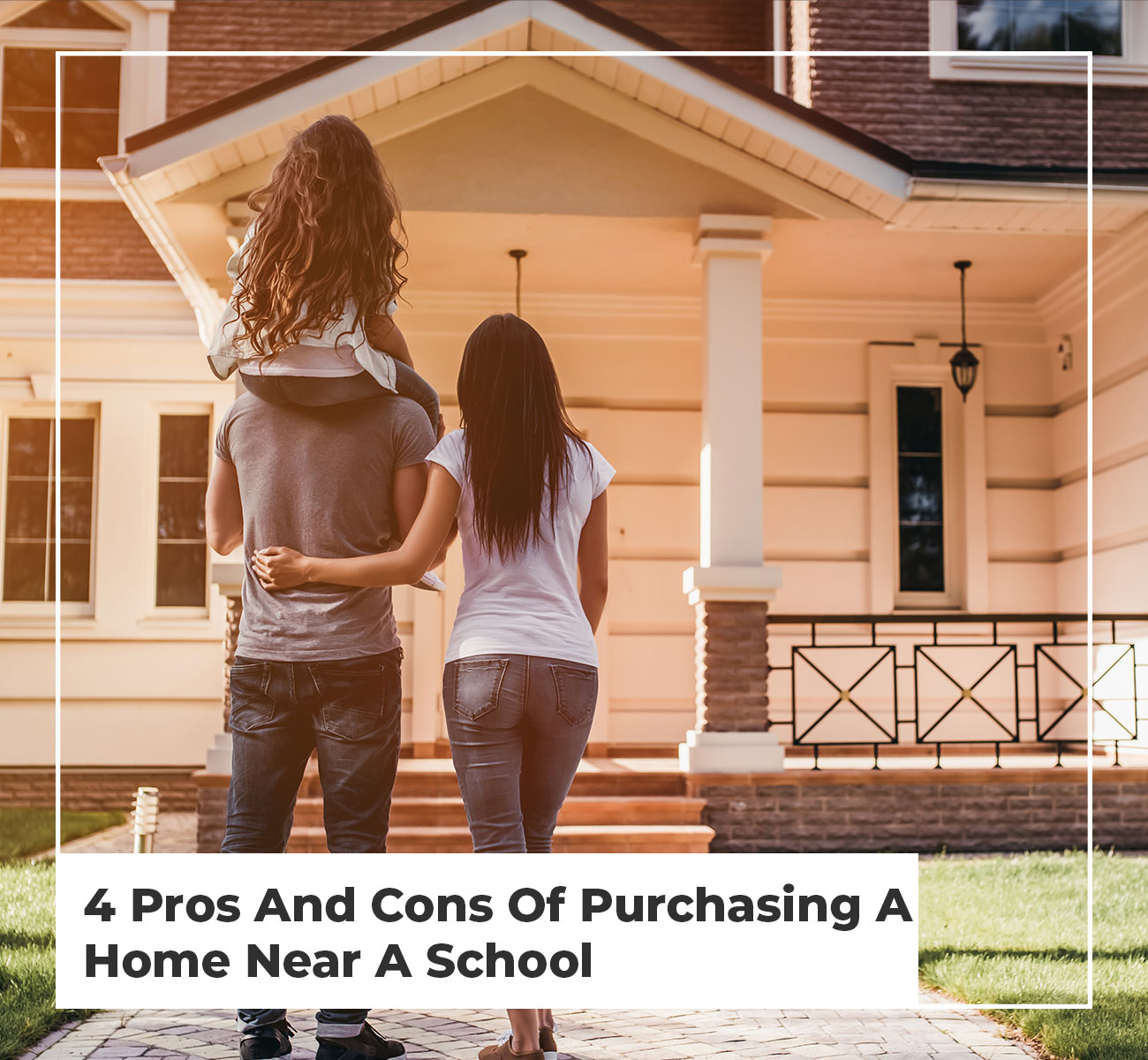 In today's world, more and more people are choosing to purchase homes based on the nearby schools. There are pros and cons to this decision, which this article will explore in detail. We'll also cover the main questions that buyers have when it comes to purchasing a home near a school. The main takeaway of this article is that it's important to work with an experienced local agent who is familiar with the area and will be able to guide you in the right direction when it comes time to buy.
Pros of Buying a Home Near a School
1. Your children can walk to school
There are many benefits to walking to school including exercise, savings on fuel, and doing your part for the environment.
Exercise: Walking is one of the easiest and most beneficial forms of exercise. It's free, easy to do, and can be done in any environment. The best part about living within walking distance to a school is that both you and your child will benefit from the walk each morning and afternoon!
Saving money: Fuel costs continue to rise and with gas prices expected to stay high, walking to school is a great way to save money. Whether you walk across the road to get to school or you walk a mile, every step counts towards you saving money on fuel.
Improve your environment: Not only will you save on gas, but walking to school is much better for the environment! Between the driving and the idling in the parking lot at the drop-off zone, the exhaust adds up. By walking to school with your child, you are reducing the amount of cars on the road and improving the air quality that everyone breathes!

2. Schools are typically located close to good neighborhoods
Another benefit to living near a school is the neighborhood itself. Schools are typically located in good neighborhoods and boast low crime rates. This is a huge benefit for families with children, as they will feel safe walking around and playing outside. In addition, good neighborhoods promote healthy living by providing areas for exercise and outdoor activities.
Another benefit of living in a good neighborhood is the potential for a high resale value. When it comes time to sell your home, buyers will be more likely to pay a higher price if your home is located in a good neighborhood.
3. A good school district means higher resale value
When looking for a home near schools, one of the most important things to consider is the school district. If you are looking to sell your home in the future, having a good school district will be key.
So what makes a good school district? There are many factors that contribute to this, but one of the most important is the test scores. A good school district will have high test scores and receive high marks from parents and students. Another factor that parents look at is the student-teacher ratio. A low student-teacher ratio means that your child will get more individual attention from their teacher. Take the time to research a few of these stats at the schools in your potential new neighborhood and determine which one falls among the top rankings.

4. School zones are seen as safer areas
When looking for a home near schools, consider the safety of the area. Parents are always concerned about their children's safety and having them walk to school can put them at risk. However, studies show that homes located in school zones are actually seen as safer areas. If you live near an elementary school or high school, your chances of becoming a victim of crime are much lower than homes located in other areas.
Typically, these school zones are also closer to amenities. For example, if your child's school is located close to a library, you will have access to free educational resources.
Cons of Buying a Home Near a School
1. Higher noise levels during school hours
Studies have shown that noise levels are higher during school hours because of students who are traveling to and from school. However, the noise levels tend to go back down after school is done for the day.
Some buyers may be hesitant to purchase a home near a school because of the noise levels that are typically present during school hours. This could be a deciding factor for some buyers when it comes time to make a purchase.
2. Neighborhood parking rules not enforced
One of the biggest disadvantages of living near a school is the traffic congestion that can be caused by parents picking up and dropping off their children. This could lead to blocked driveways and illegal parking.
Many homes located near schools have parking restrictions and these rules are not strictly enforced. Therefore, this could lead to confusion and frustration during school hours because parents might get ticketed for parking in an area that they should be able to park in.
3. More traffic during open and closing hours
During school hours, traffic is much higher. If you live near an elementary or high school, be aware that during open and closing hours, there tends to be more congestion because of all the parents picking up their children. This congestion leads to slow commute times, frustrating mornings, upset neighbors, and a higher chance of accidents.

4. Loitering kids (trespassing, vandalism)
When you live near schools, there is always the chance that your home could become a target for loitering kids. Loiterers are most likely to come after school hours and can affect a homeowner's peace of mind. There's also the issue of privacy to consider as well as the chance of vandalism in your neighborhood.
Living near a school has its pros and cons. On the one hand, you have access to free resources like libraries and on the other hand, you may experience noise levels that are too high for some people. You also have to consider the safety of your children and whether or not there is enough parking in the area. Before making a decision, be sure to weigh all of the pros and cons carefully.