Revealed: The Top 5 Private Schools in Fort Worth, TX
Posted by Brady Bridges on Thursday, June 17, 2021 at 11:50 AM
By Brady Bridges / June 17, 2021
Comment

If you are looking to have your child attend a school that will help them excel academically and build a bright future, the first thing you might think of is enrolling them in a private school. But choosing a school for your son or daughter can be an ordeal, especially when trying to figure out exactly WHICH one is best for your child. This list has been carefully selected based on metrics like acceptance rate, having the most AP classes, and other key criteria that will be covered more in the article below, so you can have an easier time with choosing the perfect school for your child.
1. Fort Worth Academy
Address: 7301 Dutch Branch Rd., Fort Worth, TX
Phone: (817) 370-1191
Website: https://www.fwacademy.org/

Founded in 1982, Fort Worth Academy is a non-denominational private school that prepares its students for a successful future by developing leadership skills, innovation, and entrepreneurship.
Fort Worth Academy caters to students in grades K-8 and is recognized as one of the most innovative schools in the country. Class sizes are small, with a maximum of 15 students per classroom, and are based on a student-centric approach. This means that teachers work with students individually to ensure that their learning styles and strengths are met with the most effective teaching style.
Starting in kindergarten, 5 and 6-year-old students are placed in a unique facility designed for early childhood education. These young students are taught by early childhood specialists that focus on interactive and hands-on learning to provide the best environment for learning. Fort Worth Academy recognizes that students are more likely to succeed when they are fully involved with the learning material and when they are enthusiastic to learn, and has created a curriculum for its youngest students that involves things like lab experiments, local field trips, and special guests that speak to the students.
Lower school consists of students from grades 1 to 4 and is specially designed to stimulate the natural curiosity that children at that age possess. During these formative years, it is important to foster independence and confidence in children, which is exactly what Fort Worth Academy strives to do. With the knowledge that each student has a different learning style, their goal is to meet each child at their individual level and offer flexible lesson plans and grade level placement.
The core curriculum classes, which include math, reading, writing, and social studies, are taught in classrooms by homeroom teachers, while science is taught in a science lab by an elementary science specialist. Enrichment courses are also part of the curriculum, and include art, drama, Spanish, physical education, and music, all of which are taught in locations that were specifically designed for each of these courses.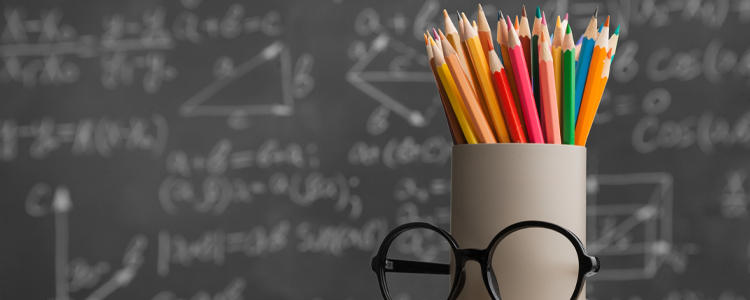 Throughout the course of a student's lower school education, they are taught essential skills such as academic risk-taking and perseverance to allow them to feel more comfortable and confident when faced with tasks that are more difficult. Through a technique called "scaffolding", students are provided with support only when they need it, which allows students to develop independence through self-directed learning.
From grades 5 to 8, students are placed in middle school, and are provided with invaluable skills that help with their development during this critical period of their schooling. Communication is essential during these years to help students build on the skills needed to succeed in high school and beyond. Parents, teachers, and students all work collaboratively on building communication skills which allow students to form new skills in areas such as empathy, creativity, cultural appreciation, mental and physical health, and entrepreneurship, to name a few.
Core courses are accompanied with semi-weekly elective courses and E.L.I. (Entrepreneurship, Leadership, Innovation) modules. Electives include courses like performing arts and fine arts, while E.L.I. modules can include computer coding, design thinking, 3-D art, and more. Students are also provided with an advisory period during their daily schedule, which allows them to consult with their teachers and work on homework or group projects. As a student approaches 8th grade, they are met with a reputation for being extremely well-prepared, both personally and academically, making them highly desirable by top private high schools. As a result of this, 99% of 8th graders are accepted into their first school of choice upon graduating from Fort Worth Academy.
Tuition prices start at $20,293 per year and have multiple payment schedule options, as well as financial aid for qualified students that is funded by the academy. It is worth noting that financial aid is limited, and is awarded on a first-come, first-serve basis. Rolling applications are accepted by Fort Worth Academy, meaning that you can apply at any time of the year and students will be accepted on a space-available basis. Click here to schedule a private tour of the academy.
Fort Worth Academy sets the bar for academic achievement with high standards, so you can be sure that if your child attends this school, they will be set up for a lifetime of success in any endeavor they wish to pursue.
View All Homes For Sale Near Fort Worth Academy > > >
2. Bethesda Christian School
Address: 4700 North Beach St., Fort Worth, TX
Phone:(817) 281-6446
Website: https://www.bethesdachristianschool.org/
Bethesda Christian School got its start in 1980 and began with only one kindergarten class. After just over a decade of being open, they had expanded their school to include classes from kindergarten to grade 12 and now guide over 300 students towards a successful academic future.
Bethesda places a strong emphasis on student development, both academically and spiritually, and all subjects are taught by highly qualified teachers. As with most private schools, maximum class sizes range from 12 students in the lowest grades to 25 students in the highest grades. Research has shown that smaller class sizes improve performance in academic subjects, improve student behavior and increase engagement between both peers and teachers. Students at Bethesda Christian School rank consistently high in all areas of academic achievements, and proudly boast SAT scores that are well above the national average.
Being a Christian school means that Bethesda incorporates the teachings of God into all areas of study. The three distinct qualities that this school aims to instil in its students are character, academics, and service, meaning that on top of the high-quality academic education that they provide, they also focus strongly on character development and community service.
Starting in kindergarten, students are taught a core curriculum that includes math, writing, reading, science, history, and a foreign language, as well as co-curriculars such as art, music, technology, and physical education. By combining these core courses with co-curriculars, Bethesda aims to ignite interest in children and set them on the right path towards success.
Following kindergarten, students continue with their Christian-based curriculum into elementary and are provided with crucial building blocks on which to further their academic success. Specialty classes are included in the curriculum for grades 1 to 5 and include subjects like art, technology, and physical education.
Upon reaching the middle school academic program, students at Bethesda will start to be prepared for high school and will partake in many of the same courses offered throughout their studies thus far, just at a higher level. It is during this time that students will begin to be taught how to apply biblical teachings to their own life experiences and will, in turn, build on their character development and relationship with God.
The high school academic program focuses on preparing students for college and on further growth in their relationship with God. Students that complete all 4 years of high school at Bethesda will be highly prepared to go forward into a top-choice college, as SAT results are typically 300-400 points above the national average.
Tuition at Bethesda begins at $10,365 per year, with payment options and financial aid available for those who need it. If you are interested in enrolling your child in Bethesda Christian School, you can book a tour here.
View All Homes Near Bethesda Christian School > > >
Address: 7050 Lake Country Dr., Fort Worth, TX
Phone: (817) 236-8703
Website: https://www.lccs.org/
Lake Country Christian School (LCCS) was first opened in 1980 and had only 35 students enrolled at the time. Since then, they have expanded their school to include nearly 450 students ranging from preschool to grade 12 and over 50 teaching staff members. In having a large faculty, this ensures that class sizes can remain small and academics can be prioritized accordingly.
LCCS prides itself in its family-like structure and its advanced model of education. If you choose to send your child to this school, you can be sure that they will be considered an essential member of the LCCS family. Parents, teachers, and students all come together to create a warm and loving academic atmosphere that fosters crucial skills for future success.
Faith and religion are an integral part of the learning environment at this school, and children begin their religious studies from the first day of preschool. From as early as the age of 3, students are accepted into pre-school classes that include important core curriculum courses, like math, science, writing, and language arts, as well as bible studies.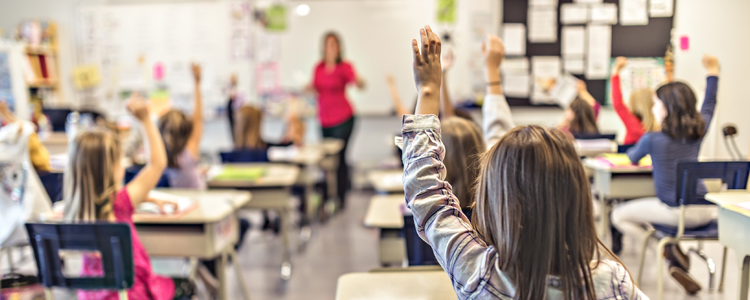 Upon reaching the elementary level of academics, in addition to the core curriculum and character building that comes with private education, students are taught to know and understand what they believe and why they believe it. Children at this level are exposed to many special classes, field trips, differentiated instruction based on learning styles and needs, and academic competitions, paired with top-quality daily instruction from teachers. Through this style of education, parents can rest easy knowing that their children are building invaluable skills for the future and being set on the path to success, all while cultivating and exploring their relationship with God.
At the middle school level, students are taught all core curriculum classes with the addition of electives, including logic, theatre, computer science, and more. All students at this level are required to participate in athletics as being part of a team promotes communication, collaboration, and leadership skills. Students in middle school are also required to participate in community services, such as delivering Meals on Wheels, visiting with the elderly, and providing local assisted-living centers with Christmas decorations that the students put up themselves.
When a student reaches the high school level, the curriculum changes its focus to college preparation. LCCS ensures that every student that graduates are able to pursue their top choice of college and is well prepared to succeed in their academics following high school. Both ACT and SAT scores from students at LCCS are consistently above the national average, and 100% of graduates go on to attend a 4-year college
Tuition rates at LCCS start at $5,000 per student at the preschool level and may be paid in full or through monthly installments. Tours of the campus are available by appointment and can be made by filling out the form here.
View All Homes Near Lake Country Christian School > > >
4. Fort Worth Country Day
Address: 4200 Country Day Ln., Fort Worth, TX
Phone: (817) 732-7718
Website: https://www.fwcd.org/Fort-Worth-Country-Day
Fort Worth Country Day (FWCD) is the largest private school on this list, situated on 100 acres of land and has almost 1100 students currently attending. Since its inception in 1961, FWCD has been a highly sought after private school for parents looking to enrich their children's education and prepare them with all the skills needed for a bright future. FWCD is a non-denominational school with a focus on providing its students with a uniquely designed curriculum that is tailored to meet each student's individual needs.
Starting in the lower school level, which includes kindergarten to grade 4, students are immersed in an education that consists of strong character development and top quality academics. With differentiated learning plans offered in core subjects like math, spelling, and reading, as well as interactive technology, science labs, a vast library with over 7000 books, and daily physical exercise, FWCD provides students with a strong foundation for learning not only academics, but core values as well.
Transitioning to middle school provides students with even more opportunities to develop strong academic, social, and emotional skills as they reach adolescence. While the faculty encourages passion in a particular subject, they also encourage students to step out of their comfort zones and try something new. Along with the core curriculum, enrichment programs, field trips, and advisory programs are all available to students at this grade level.
Once a student has reached the high school level of their studies, they are provided with even more opportunities for growth by having high, but achievable, expectations set for them by faculty members. The upper school level offers over 100 courses, 22 AP classes, and college counseling for juniors and seniors. With 100% of graduates going on to a 4-year college, and SAT scores that are well above the national average, parents can be confident knowing that their children will succeed and be happy with their post-secondary education.
Tuition rates at FWCD start at $22,350 with financial aid options available to anyone that applies. In the last year, $3.8 million has been granted in financial aid due to the fact that FWCD is committed to educating the most highly qualified students, no matter what socio-economic background they come from.
To book a tour, contact Yolanda Espinoza in the Admission Office at 817.302.3209 or email [email protected]
View All Homes Near Fort Worth Country Day > > >
5. Trinity Valley School
Address: 7500 Dutch Branch Rd., Fort Worth, TX
Phone: (817) 321-0100
Website: https://www.trinityvalleyschool.org/
Trinity Valley School is a non-denominational school located on a massive, sprawling campus complete with multiple baseball fields, a stadium, tennis courts, a theater, separate buildings for each grade level, and a huge library, and provides over 1,000 students with all the means necessary to build the brightest future possible. This private school was founded in 1959, and to this day continues to foster exceptional academic opportunities for anyone that chooses to attend.
Education is separated into three levels of learning: lower (kindergarten to grade 4), middle (grade 5 to 8), and upper school (grade 9 to 12). The lower school curriculum is centered around building students' understanding of the core subjects, including math, English, science, and social studies and is accompanied with co-curricular courses like Spanish, Chinese, physical education, art, and music. Additionally, students are taught essential character values that are incorporated into their lesson plans, as well as weekly social skills that every classroom in the lower school participates in.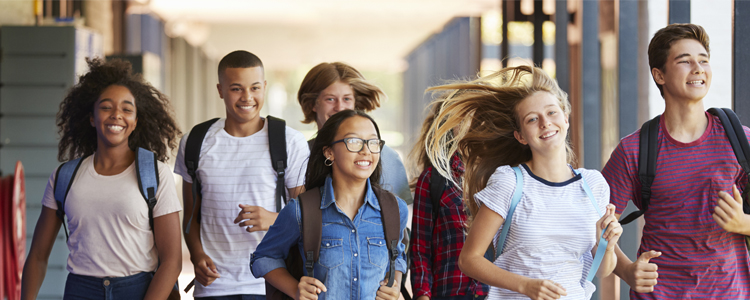 The middle school curriculum strives to teach students not only academics, but also crucial life skills such as innovative thinking, problem solving, independence, and leadership. The faculty at Trinity Valley School understands that these years are pivotal for students as they go through adolescent development and encourages students to develop individual strengths, as well as helping them to develop skills like consistency and flexibility by encouraging them to step out of their comfort zone and try new things.
As students reach the upper school, they are well prepared for the high expectations set out for them and are given the tools necessary to continue to develop their talents and skills. A myriad of extra-curricular activities are available to students at this level, as well as college counselling opportunities that begin in junior year. 100% of graduates from Trinity Valley School attend a 4-year college, with 76% of students receiving merit scholarships.
Tuition at Trinity Valley School starts at $23,280 with financial aid opportunities available. For more information on financial aid here.
To request any further information, you can visit here and complete the form provided.
View All Homes Near Trinity Valley School > > >
No matter which school you choose for your child to attend, any one of these choices will guarantee an above-average quality of learning developed to meet your child's specific needs. Private school education will open so many doors for their future that a traditional public school won't. While tuition rates may seem expensive, every school on this list offers financial aid opportunities, and many parents will agree that there is no price too high for their children's happiness and success in life!
View All Homes For Sale in Fort Worth, Texas

Information is deemed reliable, but is not guaranteed accurate by the MLS or NTREIS. The information being provided is for the consumer's personal, non-commercial use, and may not be reproduced, redistributed or used for any purpose other than to identify prospective properties consumers may be interested in purchasing. Real estate listings held by brokerage firms other than Reside Real Estate are marked with the NTREIS IDX logo and information about them includes the name of the listing brokerage.

NTREIS data last updated September 24, 2023.