Ten Reasons to Consider Gated Communities
Posted by Brady Bridges on Friday, October 27, 2023 at 9:38 AM
By Brady Bridges / October 27, 2023
Comment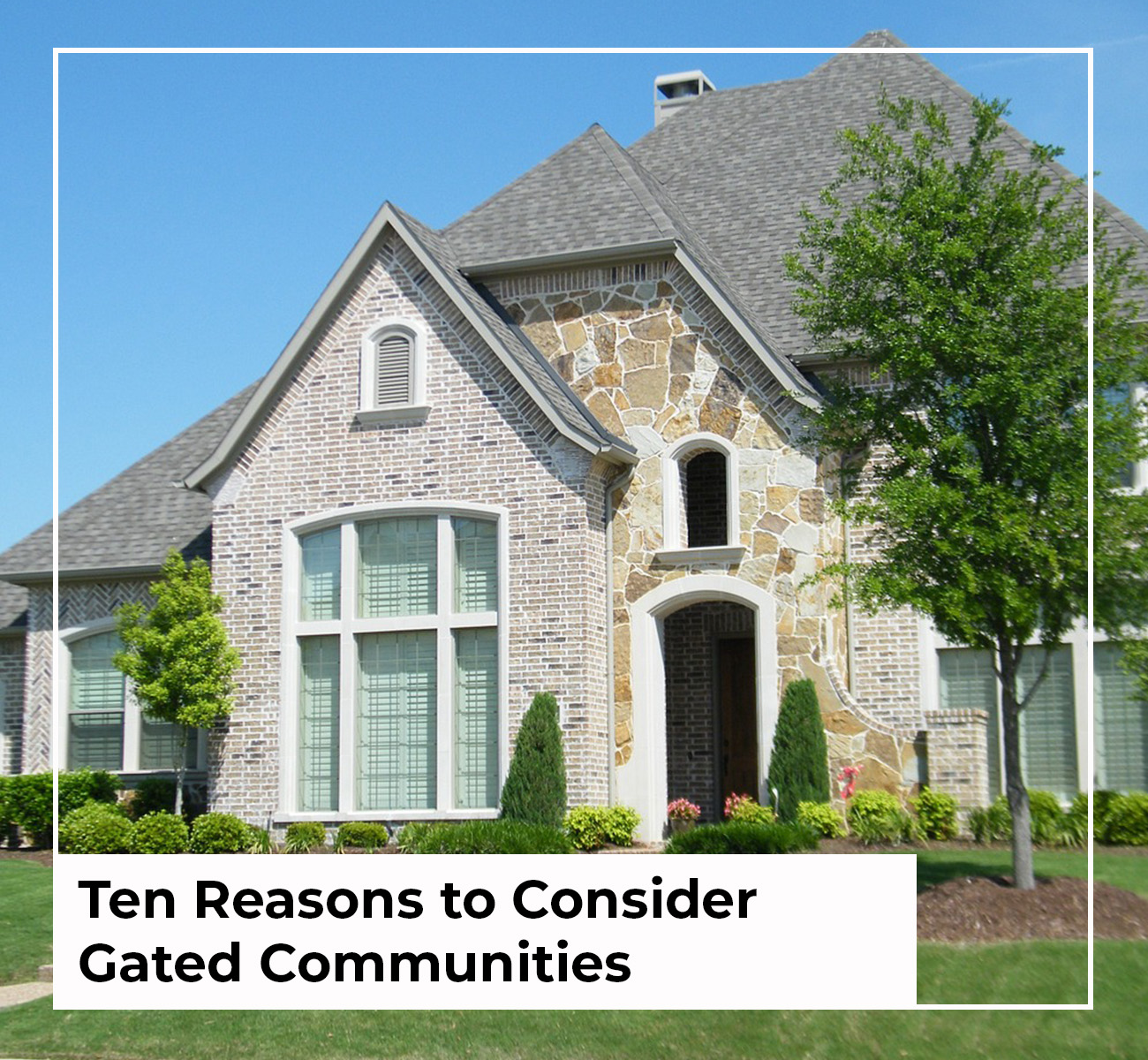 In the world of real estate, there are countless options for homebuyers to consider when choosing their dream home. One option that has been gaining popularity in recent years around Dallas and Fort Worth is living in a gated neighborhood. Gated communities offer an exclusive, secure, and luxurious living environment that can be incredibly appealing to a wide range of homebuyers.
Here's ten reasons why you should consider buying a home in a gated neighborhood, and why this choice might be the perfect fit for your lifestyle - or skip to a few suggestions of communities to explore below:
1. Enhanced Security and Peace of Mind
One of the most prominent reasons people opt for gated neighborhoods is the heightened level of security they provide. These communities are designed with controlled access points, often manned by security personnel or equipped with advanced technology such as gate access codes and surveillance systems. This extra layer of protection not only deters unauthorized individuals from entering the community, but also provides residents with peace of mind. When you live in a gated neighborhood you can feel more secure in your home knowing that your family and property are better protected.
2. Privacy and Exclusivity
Gated neighborhoods offer an unparalleled sense of privacy and exclusivity. As a resident of one of these communities, you'll experience the feeling of seclusion and intimacy that comes from being part of a select group of homeowners. These communities typically limit access to residents, their guests, and authorized personnel only. This exclusivity creates a unique sense of belonging and attachment that can be highly desirable for many DFW homeowners.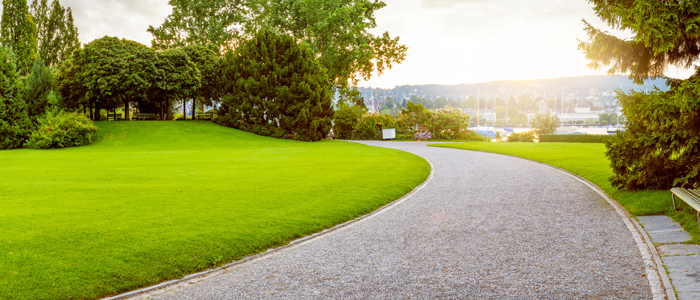 3. Aesthetic Appeal and Well-Maintained Landscapes
Gated neighborhoods often boast meticulously landscaped common areas, beautiful green spaces, and elegant architecture. The homeowners' association (HOA) fees commonly cover the maintenance of these communal areas and ensure that the neighborhood maintains its pristine appearance throughout the year. Whether you prefer a Mediterranean-style villa, traditional Tudor, or a contemporary design, you'll likely find a gated community that matches your aesthetic preferences.
4. Increased Property Values
Investing in a home in a gated neighborhood can be a wise financial decision. Like other homes around Fort Worth, these communities generally tend to appreciate and have increased property values over time. The enhanced security, privacy, and well-maintained surroundings all contribute to making these homes highly sought-after and desirable - and the HOA helps preserve those benefits for the community. For homeowners looking to grow their real estate assets, a home in a gated community can provide long-term value and return on investment.
5. Amenities Galore
Gated neighborhoods often offer a wide array of amenities that make day-to-day living more convenient and enjoyable. These may include features such as private parks, swimming pools, fitness centers, walking and jogging trails, fishing ponds, sports courts, and even golf courses in some cases. These facilities are typically well-maintained and accessible only to residents, ensuring you can enjoy leisure activities without the inconvenient hassle of crowds at public facilities.
6. Sense of Community
In addition to the sense of exclusivity, gated neighborhoods often foster a tight-knit community spirit. Residents often share common interests and goals, which encourages interaction and social engagement. Many gated communities host regular social events, such as neighborhood parties, book clubs, and fitness classes, to enable residents to build strong relationships with their neighbors.

7. Low Traffic and Noise Levels
Living in a gated neighborhood can help mitigate traffic congestion and noise pollution. Since access is limited, there are fewer vehicles passing through the community - which leads to calmer streets and a safer environment for children and pets. This can be a significant advantage for those looking to escape the hustle and bustle of urban life while still enjoying the benefits of city living like fast access to shopping, dining, and entertainment.
8. Family-Friendly Environment
For families with children, gated neighborhoods offer a safer environment for kids to play and explore. With controlled access points and a strong sense of community, parents can have peace of mind knowing their children are in a secure and supportive environment. Amenities like green space, playgrounds, community pools, and trails offer plenty of room for kids to get outside and play. Many gated communities also have schools nearby, making it convenient for families with school-aged children.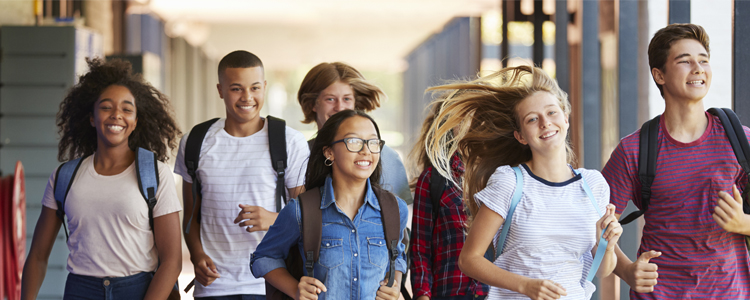 9. Ideal Retirement Destination
Gated communities are not limited to families; they are also a perfect option for retirees. The increased security, low maintenance lifestyle, and social amenities can make life in a gated neighborhood ideal for those looking to enjoy their retirement years. Some neighborhoods are even specifically designed as 55+ communities. Whether you're looking for a relaxing, peaceful environment or an active senior community, there's likely to be a gated neighborhood that suits your needs.
10. Customization and Luxury
Many gated neighborhoods offer newer homes or are still expanding with new construction. Homeowners may have the opportunity to choose from the builder's layouts or create a completely custom home with their dream living spaces. The architecture and interior design of these homes often mix classic craftsmanship with the latest trends and technology to provide ideal living spaces for today's buyers. Many homeowners take advantage of this by creating the perfect home tailored to their specific desires and needs.
Gated neighborhoods offer a host of benefits that make them an attractive option for homebuyers. From enhanced security and privacy to increased property values and a strong sense of community, there are plenty of reasons to consider making a home in a gated community. If you're seeking a more secure and luxurious living environment with a strong sense of community, a gated neighborhood might just be the perfect fit for you and your family.
If you're interested in living in a gated community, here's a few options we'd suggest looking at:
Mira Vista: Located in southwest Fort Worth between Benbrook and the Chisholm Trail Parkway, the gated and guarded luxury neighborhood of Mira Vista offers its residents the very finest in every category: an amazing location, spacious lots with beautiful landscaping, upgraded finishes and amenities in the homes, and access to the best of Fort Worth.
View homes for sale in Mira Vista or learn more about this neighborhood in our blog post: Everything You Need to Know About Mira Vista, Fort Worth.

Westworth Falls: This boutique luxury neighborhood offers spacious homes in a variety of styles from several builders. Located in Westworth Village on the western side of Fort Worth, this community is a fantastic option for those working at nearby NAS-JRB Fort Worth or Lockheed Martin, with an easy drive to downtown Fort Worth and the Cultural District as well. Fitness enthusiasts will enjoy the variety of private parks and trails, as well as direct access to the Trinity Trail system and one of the only natural waterfalls in North Texas.
View homes for sale in Westworth Falls.
Bella Flora: Positioned just off Highway 377 in southwest Fort Worth, the community of Bella Flora offers spacious homes on expansive lots. Residents enjoy the park-like atmosphere with plenty of green space, established landscaping, and a variety of mature trees. Homes here generally feature high end finishes and amenities such as upgraded kitchens, game or media rooms, multiple garages, and outdoor living spaces with kitchens, cabanas, and sparkling pools. Most younger residents would be attending schools in the highly sought after Aledo ISD, although some homes are zoned for Fort Worth ISD.
View homes for sale in Bella Flora.
Montrachet: Live in truly high-end luxury with relaxed country life just minutes away from Interstates 20 and 820. The gated and guarded entry provides 24 hour security for residents as they enjoy over 50 acres of green space with a creek and mature trees, hiking and biking trails, and resort-style amenity center with pool, outdoor cabana, cooking area, firepit, and a variety of sports courts. Montrachet is located on one of the highest points within Fort Worth city limits and offers stunning views of the surrounding area.
View homes for sale in Montrachet.
Resort on Eagle Mountain Lake: This 540 acre master-planned community on the northwest side of Fort Worth offers a calming lakeside retreat from the busy hustle of city life. Homes are available in a variety of styles and sizes to fit your family's preferences and needs, and perfectly designed for modern life. The neighborhood features a swimming pool with cabana, clubhouse with restaurant, playground, private boat launch, amenity center, and an on-site golf course. Relaxing water views are available from both lake and canal front homes to make the most of this large lake.
View homes for sale in Resort on Eagle Mountain Lake.
Santa Fe Enclave: This is one of the more affordable gated neighborhoods on our list, while still offering a fantastic location in north Fort Worth just minutes from Interstates 35 and 820. Homes in Santa Fe Enclave are on the larger side, usually starting at about 2,500 square feet, and many feature beautiful exterior stonework. Community amenities include a pool, playground, stocked private pond for catch and release fishing, and trails for walking, jogging, or cycling. Student residents will attend the highly rated Keller ISD schools, while their parents can enjoy easy commutes for both work and play.
View homes for sale in Santa Fe Enclave.
Gated neighborhoods offer a variety of benefits and amenities, and our team would love to help you find the one that fits your needs. Give us a call today!
Reside Real Estate represents the region's finest properties with exceptional skill using the most innovative technologies currently available. Reside Real Estate offers ultimate privacy and security, speed, and efficiency. Their years of full-time experience have given them a clear understanding of the mindset of home buyers and sellers and a thorough understanding of the regional marketplace.