Top 10 Reasons Why Now May Be the Best Time to Buy
Posted by Brady Bridges on Monday, October 31, 2022 at 2:30 PM
By Brady Bridges / October 31, 2022
Comment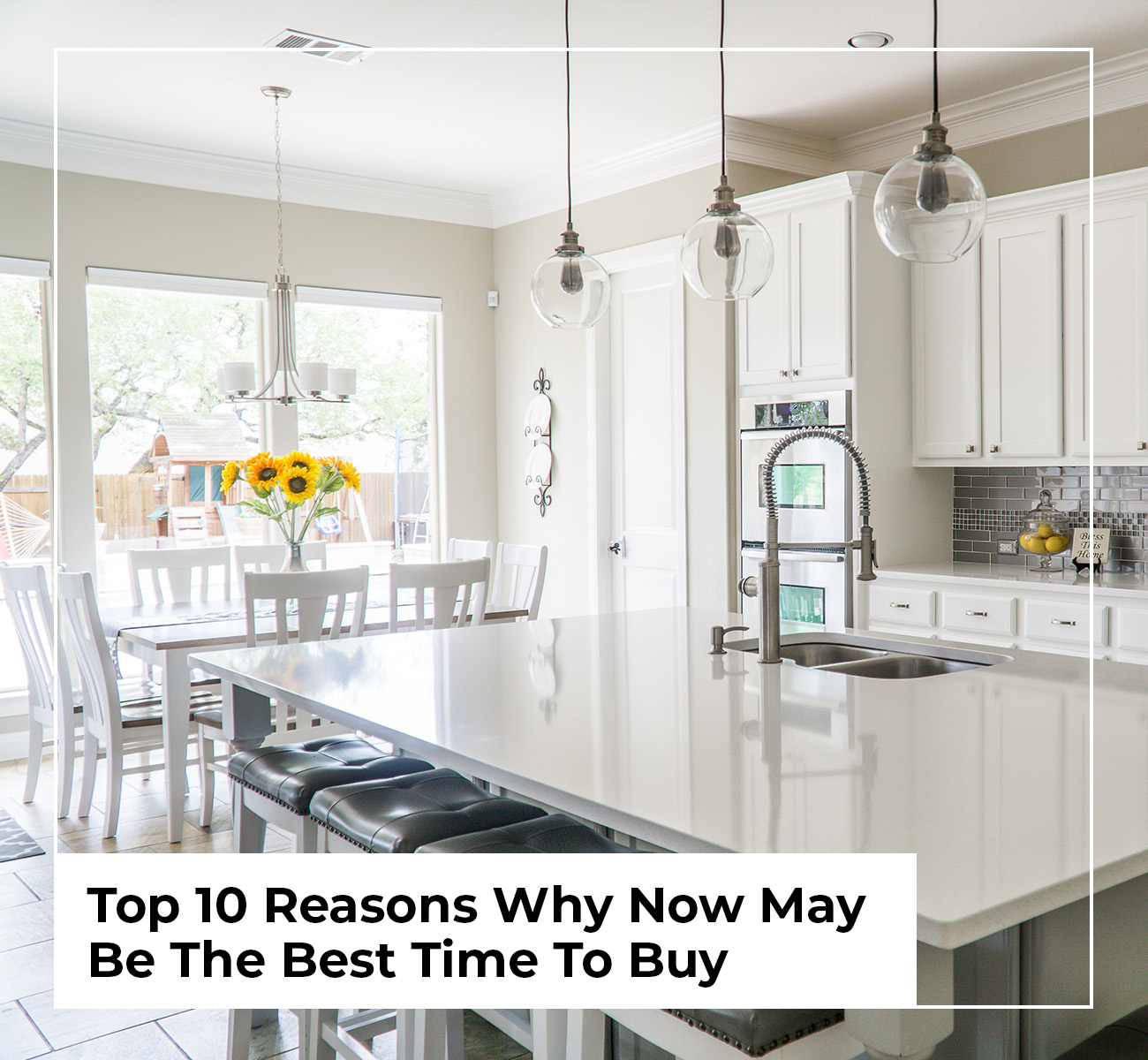 Buying a home is usually one of the biggest financial decisions in a person's life, and not one to undertake lightly. The housing market in the Dallas and Fort Worth area has changed dramatically in the last few months as interest rates have increased and housing appreciation has slowed. Many buyers are having an easier time with the process than they did at this time last year because sellers are more motivated. Bidding wars, waiving inspections, and cash over asking prices have all decreased in the last few months.
Now can be a great time to buy and here's ten reasons why.
1. Increasing Mortgage Interest Rates
Many real estate and financial experts project that mortgage interest rates are going to keep increasing in the short term. Hopefully these won't be as dramatic as in the past six months, but more increases are still expected.
How long are you willing to wait for interest rates to decrease before you start looking for a new home? Is that two months? Six months? A year? What if it takes two years before rates come back down — what would that delay mean to your family and your future plans? A home is a long-term investment and market conditions are rarely perfect. If you're thinking about moving now, and the reasons can't wait, then now is the time to buy.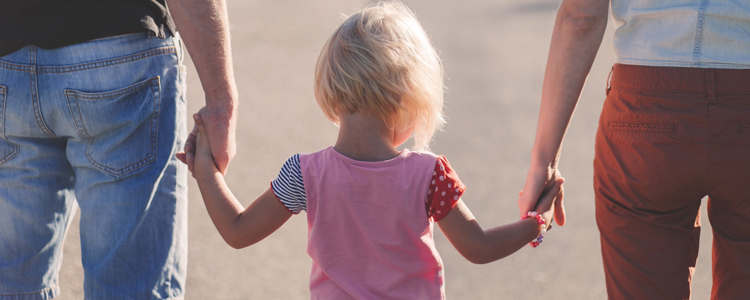 2. Homebuilder Incentives
Many homebuilders are looking to sell quickly before the end of the year. They would rather reduce prices than carry the home into next year's inventory. Dallas-Fort Worth area builders are also offering benefits like cash towards closing costs or to lock in or pay down your mortgage interest rate to get their homes under contract. They're also more likely to accept contingent offers now than they have been in the past.
Many waiting lists for new builds in excellent neighborhoods are at much lower levels than even a few months ago, so you're more likely to get into your new home sooner now than then.
New homes are usually more energy-efficient and typically need less maintenance than older homes, which could potentially save you money every month on utilities. Many also include a 1-2-10 warranty that protects you in the event your home needs mechanical or structural repairs in the future.
3. Less Competition
When the housing market is hot, sellers are less motivated to make concessions to sell their home. In today's market buyer requests for repairs or assistance with closing costs are more likely to be accepted by the sellers. You may be able to offer less than the asking price if you're not asking for other concessions.
Buyers now are more likely to get a thorough inspection to check the house's overall condition and systems like air conditioning, water heater, roof, and plumbing. If you already own a home that's no longer meeting your needs, sellers are more willing to accept a contingent offer that depends on selling your home before buying theirs.
Fall is usually a slower time of year for home sales after the busy summer season, which reduces competition even more if you're looking to buy now.
4. Take Your Time
In today's market, most properties are staying active for longer. This is a change from the past few years, when sellers would frequently receive multiple offers and the time any one home was available on the market stayed very low.
Slowing down is good for buyers. It means you can take a little more time and evaluate if a home will really work for your family, lifestyle, and future instead of being forced to make a quick decision based on limited time in the home and fast-moving inventory. It gives you more time to consider your options, get a better feel for the neighborhood, and picture how the home can evolve with you over the long term.
This doesn't mean you can dawdle — data from the National Association of Realtors shows 70% of homes sold in September 2022 were on the market for less than a month —but it does give you a better chance to weigh the pros and cons of each property.
5. Start Building Equity Now
Home prices have been increasing three to six percent a year for the last two decades. Although prices can dip periodically, as they did during the Great Recession in 2008, the overall trend is that prices continue to go up. If you've ever heard the saying, "The best time to plant a tree is 20 years ago, the second best time is now," the same is true for real estate.
There's no one best time for everyone to purchase but now can still be a good time for most people. The sooner you purchase your home, the sooner you're able to start building equity — the difference between what your home could sell for and the amount you still owe on your mortgage — which reduces your overall debt and increases your net worth. And the longer you stay in the home, the more equity you're able to build.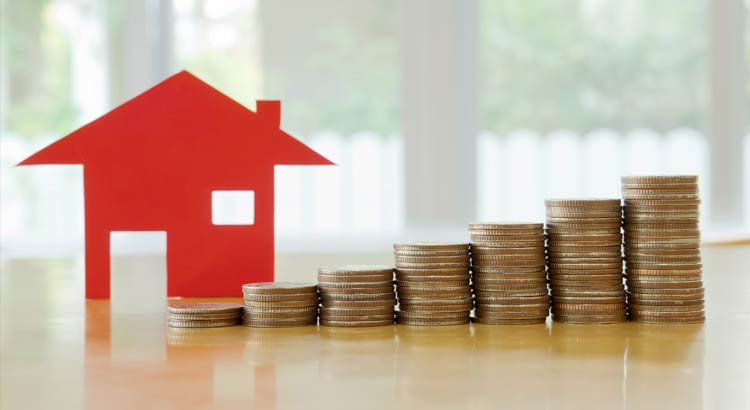 6. Know Your Numbers
When you're renting, you're subject to some else's decisions that can have a huge impact on your quality of life. Your landlord can decide not to renew your lease, or sell the property, or raise the rent to meet market demand, leaving you with the options of paying more or moving…again. Rents in Dallas-Fort Worth and the surrounding area are up almost 9% over this same time last year, according to rent.com statistics.
But fixed rate mortgages are different because you're locked in for the term of the loan. There can be some fluctuations if you have an escrow account, but your mortgage payments and interest rate stay the same. This also protects you in the future as you'll have more stability in your monthly spending knowing exactly what your housing budget will be.
7. Prices Are Leveling
Interest rates that are higher than in the recent past have deterred some potential buyers from moving forward with their plans to purchase. This is helping balance the market so that demand isn't as high as it was in the past, which creates more opportunities for those buyers who are still looking to find a new home.
Sellers are adjusting their prices to fit the current market — so while prices are still higher compared to past years, they're not increasing as quickly as they have in the past. Altos Research says that more than 40% of sellers nationwide have lowered their asking price since first listing their property. This means there's still good odds of finding a new home at a reasonable price.
8. Lock In At Current Rates
Mortgage rates may seem high currently, but they're still low compared to historical averages. Rates ranged between 7% and 9% in the 1990s, and typically stayed between 5% and 7% in the early 2000s before being artificially kept lower by the Federal Reserve in the 2010s.
Locking in your mortgage rate now protects you from the increases that are likely to still be coming in the future. If rates decrease at some point instead, you may be able to refinance your loan to lock in at that future lower rate.
In the mean time you're still building equity in your home while paying down the loan — and as a bonus, that can also lower your monthly payments if you decide to refinance later.
9. Build Stability
Buying a home is a major milestone in people's lives. It allows you to put down roots and get to know your neighbors in a way that's not always possible when renting. You can support local businesses and get involved in the community and schools. A Redfin analysis in 2021 found that homeowners stay in their home for an average of more than 13 years.
When you rent, your payments go into your landlord's pocket and build their wealth instead of yours. After paying rent for 30 years, you don't get that money back — but after 30 years of mortgage payments, you have a piece of tangible property that you own outright.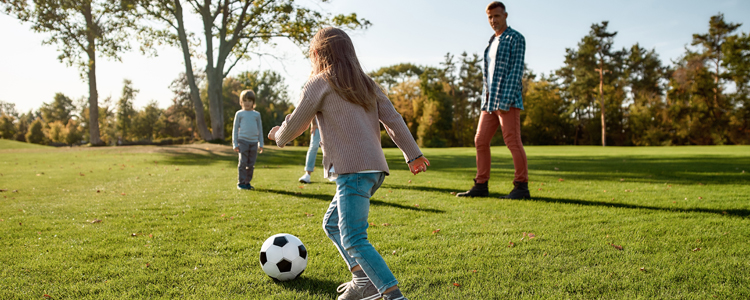 10. Make It Your Own
When you own your own home, the sky's the limit on how you can personalize and make it truly yours. Owners have so much more flexibility than renters to customize and make a space fit their needs.
If you want to plant a garden, upgrade the kitchen appliances, or install solar panels, it's your choice. Want to get a pet? No more paying a pet deposit or additional monthly rent! If you want to knock down a wall or replace the bathroom cabinets, that's your choice…plus you can decide who does the work and what the schedule for completion looks like.
You have the freedom to do what works for you and your family, both now and in the future — and many improvements can increase the value of your property.
If you're ready to take the next step in your homebuying journey, we'd be honored to help! Our team of professional agents have the experience and knowledge to take you every step of the way, from "we're just starting to look" all the way through to closing on the perfect home.
Reside Real Estate represents the region's finest properties with exceptional skill using the most innovative technologies currently available. Reside Real Estate offers ultimate privacy and security, speed, and efficiency. Their years of full-time experience have given them a clear understanding of the mindset of home buyers and sellers and a thorough understanding of the regional marketplace.