Revealed: The Top Elementary Schools in Fort Worth and Area [2021 Edition]
Posted by Brady Bridges on Tuesday, July 13, 2021 at 10:46 AM
By Brady Bridges / July 13, 2021
Comment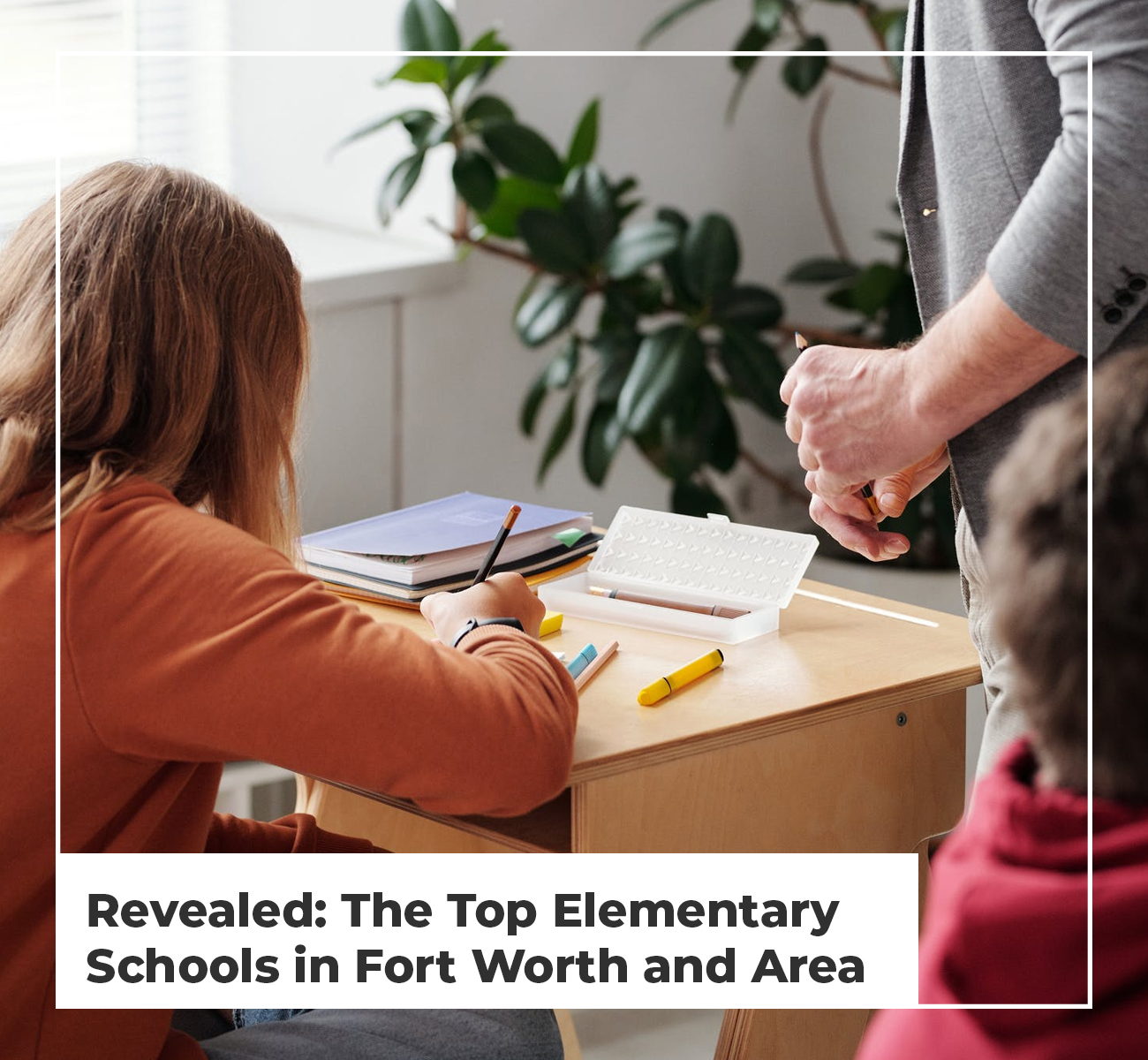 Families who are moving to the Dallas-Fort Worth area of Texas will want to consider which school would be best for their child(ren).
Are you looking for a low student to teacher ratio? A great tech programme? The opportunity for your child to earn an International Baccalaureate® Diploma?
Is it important to you that your young child is not overwhelmed by attending a school with a large student body? Do you want them to learn the Arts alongside Math and Science? Is it your hope that they become responsible, globally minded future leaders?
There are schools in and around Fort Worth that can provide what you're looking for.
Below are the top four schools of 2021 according to niche.com:
Westlake Academy
2600 J T Ottinger Rd
Westlake, TX 76262
Westlake Academy

Westlake Academy ranked #1 for numerous reasons.
Students receive the personalized attention they need to thrive with a 14:1 student-teacher ratio and the technological advantage that's crucial in today's world with a 1:1 student-iPad ratio.
Westlake has a 100 percent graduation rate, and 90.5 percent of graduates earn their International Baccalaureate® Diploma. This is facilitated by a dedicated faculty, 47 percent of whom have an advanced degree.
The Academy has a high academic standard but also gives students a wide variety of opportunities with 64 clubs and activities—such as archery, chess, choir, coding, cooking, debate, drama, Mandarin Chinese, robotics, science, Scottish dancing, and Spanish. The school also has 35 sports teams—including football, volleyball, cross country, soccer, cheer/dance, basketball, baseball, softball, tennis, golf, and track and field.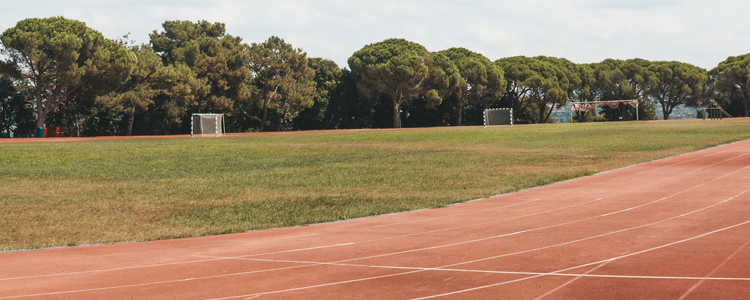 On the Westlake Academy website, you will find several pages of information about what sets the school apart, not the least of which is its dedication to "international mindedness."
"Our vast world is becoming smaller and flatter with every tweet, post, text and Skype. The ability to communicate instantaneously to anyone, at any time, from any place has irrevocably changed our way of life. As a result, our accessibility to the world through innovations in communication and technology is creating a brave new world that requires new tools and skills for tomorrow's leaders.
"As such, the International Baccalaureate Programme promotes international mindedness, not as an alternative to a sense of cultural and national identity, but as an essential component of life in the 21st century..."
In order to give leadership to the students, the faculty participates in the Westlake Academy International Mindedness Educator Symposium with educators from Peru, Mexico, Kenya, Costa Rica, Canada, and Argentina.
Westlake Academy participates in exchange programs with other schools all over the world: in Argentina, Costa Rica, Hungary, Italy, Germany, Mexico, Indonesia, Japan, and China. Additionally, French students have the opportunity to participate in an immersion experience in Québec, Canada.
Westlake students also have the opportunity to participate each year in the International Student Leadership Symposium with schools from Argentina, Belgium, Canada, China, Germany, Oman, and South Africa.
The Student Shoulder to Shoulder Organization gives students practical opportunities to develop their sense of global citizenship and serve in countries such as Bolivia, Kenya, Nicaragua, Peru, Cambodia, Nepal, and Tibet, among others.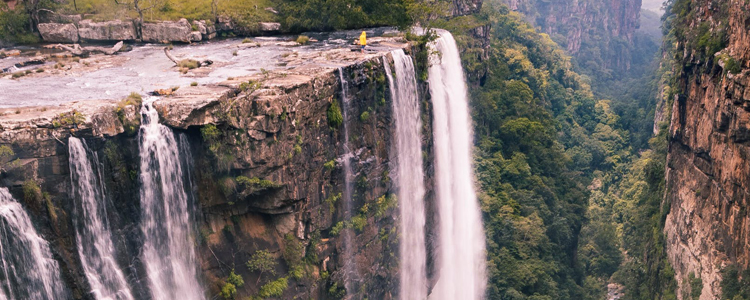 The above information can be found on the International Mindfulness and Global Collaboration page of the Westlake Academy website: https://www.westlakeacademy.org/apps/pages/index.jsp?uREC_ID=382961&type=d&pREC_ID=869735
While all of this may sound wonderful, parents of children with special needs may wonder if Westlake Academy is right for their family. They can rest assured that the Academy will:
Identify students with disabilities.
Provide individualized and multifaceted services.
Support the development of skills, personal independence, self-determination, self-advocacy, and community participation.
Support and educate district staff and community toward a better quality of life for all.
This and further information about Special Education at the Academy can be found here: https://www.westlakeacademy.org/apps/pages/index.jsp?uREC_ID=1139297&type=d&pREC_ID=1373377
View All Homes For Sale Near Westlake Academy >>>
Carroll Elementary
1705 W Continental Blvd
Southlake, TX 76092
Carroll Elementary
If you have young children, you may want to check out Carroll Elementary School, where they are "Creating an Environment That Fosters Excellence."
According to niche.com, Carroll Elementary has fewer than 600 students in Grades PK-4 and a student to teacher ratio of 14:1. With small classrooms and personalized attention, it's easy to understand their high proficiency ratings in math (94 percent) and reading (91 percent).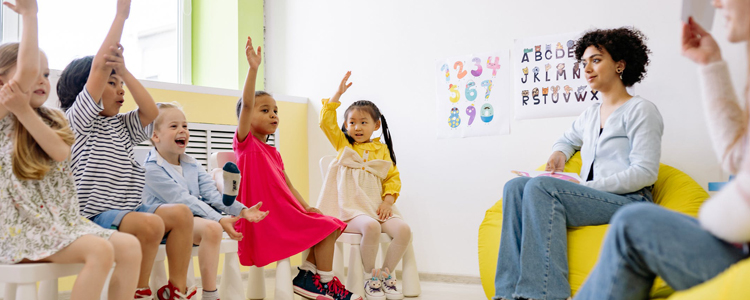 Those at Carroll Elementary "strive to educate students and to assist them in realizing their full potential as responsible, productive, contributing members of society by providing an educational environment in which students are challenged, excellence is expected and differences are valued." https://www.southlakecarroll.edu/domain/354
On the Classes page of the school's website, you'll find information pertaining to each grade level as well as information about Carroll Elementary's Art, Music, and PE programs; their Computer and Science Labs; and more.
Those who are particularly concerned about the amount of paper waste often associated with schools will be glad to know that Carroll Elementary "is going green! We will no longer send home Wednesday folders stuffed with flyers. Weekly announcements, flyers and more will be posted to our Smore newsletter. Check regularly for up-to-date information and goings-on at Carroll Elementary School." https://www.southlakecarroll.edu/domain/868
On the same page, you will find links to the Weekly Newsletter, the Lunch and Encore Schedule, the CES Dragon Virtual Academy Schedule, School Report Cards and Policies, the Campus Improvement Plan, the School-Parent-Student Compact, the Parental Involvement Policy, and Site Base Committee.
If you want to see pictures of the school's Bubble Dash and learn about upcoming events, fundraising efforts, and more, check out their PTO page, accessible from the website's homepage.
Even when school is not in session, Carroll Elementary offers reading and math summer programs for a chance for students to win a prize at the beginning of the following school year. Talk about a great way to start the year!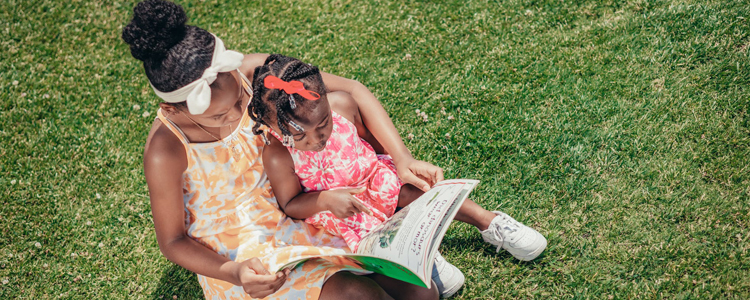 If your children are just beginning their academic journey, Carroll Elementary School is worth investigating.
FYI ... You can access information on all the following schools from the Carroll Elementary website: Johnson Elementary, Old Union Elementary, Rockenbaugh Elementary, Walnut Grove Elementary, Durham Intermediate, Eubanks Intermediate, Carroll Middle School, Dawson Middle School, Carroll High School, and Carroll Senior High School.
View All Homes For Sale Near Carroll Elementary >>>
Robert H. Rockenbaugh Elementary
301 Byron Nelson Pkwy
Southlake, TX 76092
Robert H. Rockenbaugh Elementary
Robert H. Rockenbaugh Elementary is another top-rated school in Southlake, just half an hour from Fort Worth. Just over 500 Grades PK-4 students enjoy a student-teacher ratio of 13:1. (niche[dot]com)
Robert H. Rockenbaugh Elementary is yet another school in the Fort Worth area that places a high value on giving children the benefits of having highly personalized attention.
Select the various grade levels from the Classes dropdown menu at the top of the homepage, and you'll find a number of pictures of teachers who will provide a positive experience for your child. If you want to ask questions of a specific teacher, you can use their web address provided on the same page.
Families who have children enrolled in Rockenbaugh have access to online programs that will help their children further develop their skills in the following areas: Language Arts (Starfall), Math (Dreambox), Reading (Istation), Science and Social Studies (Pebble Go), and more.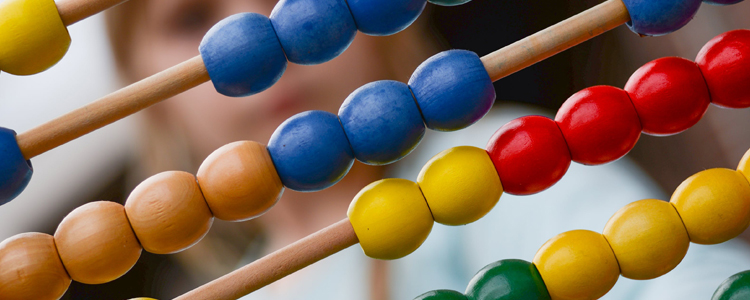 As the saying goes, "It takes a village." Faculty and staff at Rockenbaugh Elementary School use the resources on-hand, including those only now available because of 21st-century technology, to work with parents to provide the best learning environment for each child.
On this page of the Rockenbaugh Elementary website, you'll find links to Grading Guidelines, the Student Handbook, the school's Parent Involvement Policy, and the School-Parent-Student Compact.
If you're a parent or guardian looking for opportunities to volunteer at your child's school, Rockenbaugh Elementary has a number of options, including the following: Art Room Helper, Book Fair Helper, Cultural Night Presenter, Career Day Presenter, Fundraising Team Member, Science Room Helper, Technology Assistant, and many more.
Making use of 21st-century tech, the school posted some announcements on YouTube. You can watch them here: https://www.youtube.com/channel/UCRnv4Qkbf6U2EDpgv94-diA
Visit their website to see if Rockenbaugh is the school for you.
View All Homes For Sale Near Robert H. Rockenbaugh Elementary >>>
Imagine International Academy of North Texas
2860 Virginia Pkwy
McKinney, TX 75071
Imagine International Academy of North Texas
When you visit Niche's list of the "2021 Best Public Elementary Schools in the Dallas-Fort Worth Area," the Imagine International Academy of North Texas ranks at #4.
Unlike Carroll Elementary and Robert H. Rockenbaugh Elementary, Imagine International Academy includes students in Grades K-12 with a student-teacher ratio of 20:1.
The Academy has high academic standards, which is true of all Imagine Schools. "As a national family of public charter school campuses, Imagine Schools partners with parents and guardians in the education of their children by providing high quality schools that prepare students for lives of leadership, accomplishment, and exemplary character."
You can read more about Imagine Schools here.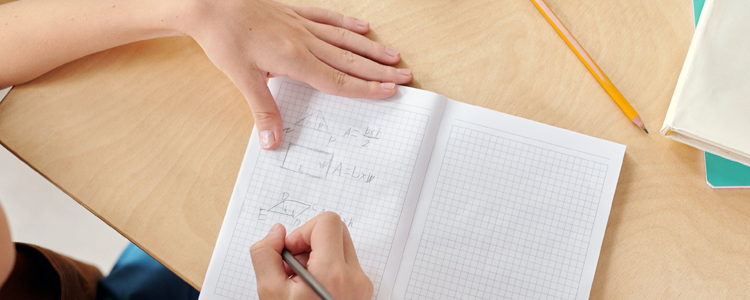 These high standards are also reflected in the School Mission:
"The mission of the Imagine International Academy of North Texas is to cultivate future leaders passionate about making a positive contribution to their local and global communities.
"By providing an academically rigorous college preparatory environment which emphasizes critical thinking skills, intercultural awareness, foreign language acquisition, and community service, the Imagine International Academy of North Texas aims to develop students who have a good understanding of themselves and the ethical principles that guide them in life."
Students in Grades K-5 are offered the International Baccalaureate Primary Years Programme, which "nurtures and develops young students as caring, active participants in a lifelong journey of learning." From these early years of their education, students are encouraged to think for themselves. They are also taught to consider global issues as well as local ones. At Imagine International students are equipped with real-life skills from Day 1.
The International Baccalaureate Middle Years Programme for students in Grades 6-10 further builds on these principles. Students are equipped to become internationally minded active learners. A primary goal of the programme is to produce "creative, critical, reflective" thinkers who live lives of purpose and meaning, something virtually all parents want for their children
And for those in Grades 11 and 12, the International Baccalaureate Diploma Programme completes Imagine International students' preparation for success in post-secondary education. Universities around the world recognize the high caliber of education these young people have received, an education that has equipped them for not just academic success but also physical, emotional, and ethical success as well.
Because young people are more connected to the global community than ever before, an education that prepares them to become responsible, problem-solving, compassionate citizens of the planet is highly valuable.
If you see your child taking their place on the world stage, you'll want to find out more about the Imagine International Academy of North Texas. Visit their website here: https://www.imaginenorthtexas.org/
View All Homes For Sale Near Imagine International Academy of North Texas >>>
Tanglewood Elementary
3060 Overton Park Dr. W.
Fort Worth, TX 76109
Tanglewood Elementary School
Tanglewood Elementary has been recognized for its academic excellence and community involvement for over 60 years.
Tanglewood is a non-Title One school, and, therefore, relies heavily on the fundraising efforts of the PTA. Because of their efforts, the school has additional iPads and computers in each classroom, an after-school enrichment program, professional development opportunities for the teachers, and much more.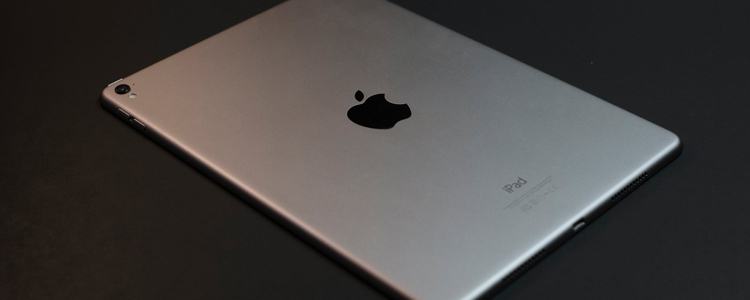 To provide the best education for all students, every teacher at Tanglewood is certified in Gifted and Talented Education.
To ensure each child's success, there is a Hope Squad at the school. Its mission is "to promote hope and encourage students who are struggling in silence to get the help they need."
Each year, Tanglewood runs a variety of exciting events, one of which is Artapalooza, "a field day of art." Artists visit every classroom and parent artists lead classes. Additionally, there is lots of music. Gallery Night follows, which is an open house for the students' families to view the art. No wonder many consider Artapalooza "the best day of the year."
Other annual events include Splash Day and Field Day, the Spring Carnival, and the Annual Book Fair, and more.
The Kindergarten through Grade 5 students who attend Tanglewood Elementary have numerous opportunities to succeed, many of which are provided by the active PTA. Parents who want to be actively involved in their children's schooling will want to check out Tanglewood and Overton Park (see below) before deciding where to settle in Fort Worth.
View All Homes For Sale Near Tanglewood Elementary School, Fort Worth Texas >>>
Overton Park Elementary
4865 Briarhaven Rd.
Fort Worth, TX 76109
This new 91,867 square foot school was built to address overcrowding at Tanglewood Elementary and opened in August of 2020.
Like all schools in the Fort Worth Independent School District (ISD), Overton Park's mission "is preparing ALL children for success in college, career, and community leadership. In fulfilling that mission, we are driven by a laser-like focus on elementary literacy, middle years' math, and college and career readiness. We have seen early success in the first two areas, and our Bond Program helps us fine tune our efforts in college and career readiness to guarantee a healthy, vibrant Fort Worth economy for years to come."
View All Homes For Sale Near Overton Park Elementary, Fort Worth Texas >>>
To further explore these and other top elementary schools in Fort Worth and the surrounding area visit the following websites:
https://www.niche.com/k12/search/best-public-elementary-schools/m/dallas-fort-worth-metro-area/
https://www.greatschools.org/texas/fort-worth/schools/?gradeLevels%5B%5D=e
https://www.yelp.ca/search?cflt=elementaryschools&find_loc=Fort+Worth%2C+tx
https://www.schooldigger.com/go/TX/city/Fort+Worth/search.aspx?level=1
https://www.publicschoolreview.com/texas/fort-worth
Reside Real Estate represents the region's finest properties with exceptional skill using the most innovative technologies currently available. Reside Real Estate offers ultimate privacy and security, speed, and efficiency. Their years of full-time experience have given them a clear understanding of the mindset of home buyers and sellers and a thorough understanding of the regional marketplace.

Information is deemed reliable, but is not guaranteed accurate by the MLS or NTREIS. The information being provided is for the consumer's personal, non-commercial use, and may not be reproduced, redistributed or used for any purpose other than to identify prospective properties consumers may be interested in purchasing. Real estate listings held by brokerage firms other than Reside Real Estate are marked with the NTREIS IDX logo and information about them includes the name of the listing brokerage.

NTREIS data last updated September 24, 2023.