Revealed: The Top Schools in Keller, Texas
Posted by Brady Bridges on Tuesday, November 30, 2021 at 11:20 AM
By Brady Bridges / November 30, 2021
Comment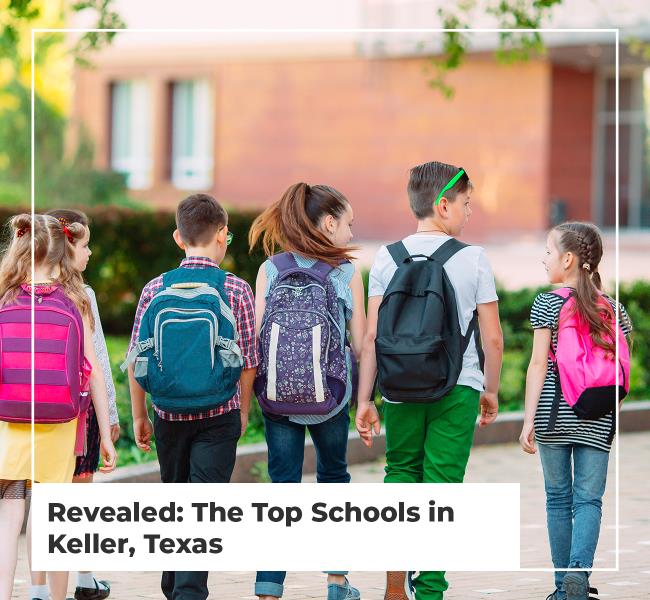 Choosing a school for your child is an important decision. Below you will find information on some of the best schools in Keller, Texas. The schools listed below foster creativity and individuality, giving the students a chance to grow into adults who know how to find solutions for all sorts of problems. The top schools in Keller encourage learning and provide an environment where children can thrive academically while discovering new things about themselves.
Keller High School is served by the Keller Independent School District. Students that attend the school are from the areas of Keller, western Southlake, northwestern Colleyville, northern North Richland Hills, and most of Westlake
The school received a rating of a National Blue Ribbon School for the 1999-2000 school year. The Texas Education Agency has recognized the school as being a large district with excellent test scores.
The Junior Reserve Officer Training Corps program is offered at the school, and it is a federal program sponsored by the United States Armed Forces in high schools and also in some middle schools across the United States and the United States military bases across the world.
Keller High School's mascot is a wildcat and their colors are navy and vegas gold. Keller High School has varsity football, cross country running, swimming & diving, volleyball, golf, tennis, soccer, basketball, and baseball teams.
Every teacher at Keller Middle School has an objective to make sure every student feels welcomed and accepted because everyone deserves a chance to feel special. Many alumni from Keller attest to the fact that they were so happy when they attended the school and wished to attend it again.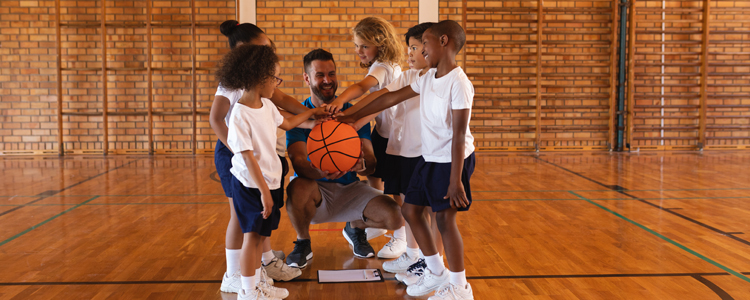 View All Homes For Sale Near Keller High School >>>
Keller-Harvel Elementary School is a strong academic institution located in the city of Keller. The school offers a wide range of classes and educational programs to choose from. This includes French language courses and extracurricular activities like soccer. The school also provides resources to students who need assistance with their studies, which are prepared by the school's dedicated team of teachers.
Excellent education is provided to its students at Keller-Harvel Elementary School. With a student population consisting of over 400 students, the school has proven that it is possible for such a large group of young children to be academically successful. Many students at Keller-Harvel Elementary go on to do great things in their lives, and the school is proud to have played a part in their success.
If you are looking for an excellent education, Keller-Harvel Elementary School is a perfect choice. The school's staff works hard to provide all students with high-quality teaching and resources to help them succeed academically.
At Keller-Harvel Elementary School students are given the tools they need for future success. The school's high academic standards and dedicated teachers make it an excellent choice for parents looking to enroll their children in a respected school environment.
Willis Lane Elementary School serves children in senior kindergarten to grade four. The school is an average size with a student population of over 500 pupils. The school is rapidly growing and holds certificates with two National Blue Ribbon Schools of Excellence, as well as the 2007 Texas State Secondary Teacher of the Year and the 2008 Texas State Elementary Teacher of the Year, and state champion students in Athletics and Fine Arts.
The mission of Willis Lane Elementary School is to "Provide quality instruction, Respect, Integrity, Differentiated Instruction, and embrace change with a positive attitude​". The school was founded in 1952. The original building for the elementary school was built on a site that had been donated by local residents, and business owners. Over the next couple of years, they built onto the school to accommodate the number of children attending the school.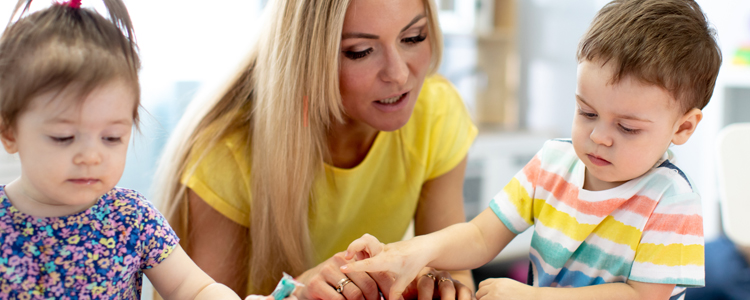 View All Homes For Sale Near Willis Lane Elementary School >>>
Harvest Christian Academy is there to serve you and your family by providing Christ-centered education while encouraging students to reach their full potential in every area of life. The school has high standards for education, and its curriculum encourages students to pursue excellence. The teachers are passionate about what they do and will teach the students everything that is necessary to maintain a high standard of living in today's society.
With small class sizes of about 14 students, one teacher for every class is the norm at Harvest Christian Academy. The school was founded in 1994 by an enthusiastic group of parents who sought to provide their children with quality education as well as learning through a Biblical worldview.
Harvest Christian Academy is an accredited school dedicated to the excellence of our students in academics, athletics, and extracurricular activities. Our experienced, committed teachers set high expectations for learning inside and outside the classroom for every student.
The mission of the school is "To provide a Christ-centered, educational environment that equips students to develop character, demonstrate competence, and discover their calling".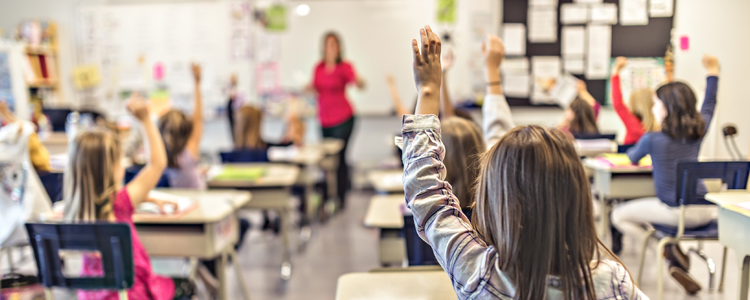 View All Homes For Sale Near Harvest Christian Academy >>>
Central High School is served by the Keller Independent School District and has students from Grade 9 through grade 12. There are over 2,5000 students that call Central High School home. The mascot is presently the Chargers and is represented by a lightning bolt.
The school has opportunities for students to join the Junior Reserve Officer Training Corps program, which is a federal program sponsored by the United States Armed Forces in high schools. The purpose is "to instill in students in secondary educational institutions the values of citizenship, service to the United States, and personal responsibility and a sense of accomplishment". The school has an amazing band that has won many awards.
Giving back and serving the community is important to the school and teaching the children the value of helping your neighbors. There are events throughout the year where the school population will participate to serve their community and the members in it.
The mission statement of the Central High School is "In partnership with families and community, the mission of Central High School is to inspire in all students the desire to learn, the courage to lead, the value of proven character, and the commitment to serve".
View All Homes For Sale Near Central High School >>>
The schools in Keller, Texas are among the best that you can find. From public to private and religious institutions, there's a school for everyone. We hope the article helps make your decision easier so that you can focus on what really matters: making sure your children have an excellent education where they'll feel safe and loved every day of the year.
Reside Real Estate represents the region's finest properties with exceptional skill using the most innovative technologies currently available. Reside Real Estate offers ultimate privacy and security, speed, and efficiency. Their years of full-time experience have given them a clear understanding of the mindset of home buyers and sellers and a thorough understanding of the regional marketplace.
Homes For Sale in Keller, Texas