Top Ten Reasons to Choose New Construction in 2023
Posted by Brady Bridges on Wednesday, October 11, 2023 at 8:52:58 AM
By Brady Bridges / October 11, 2023
Comment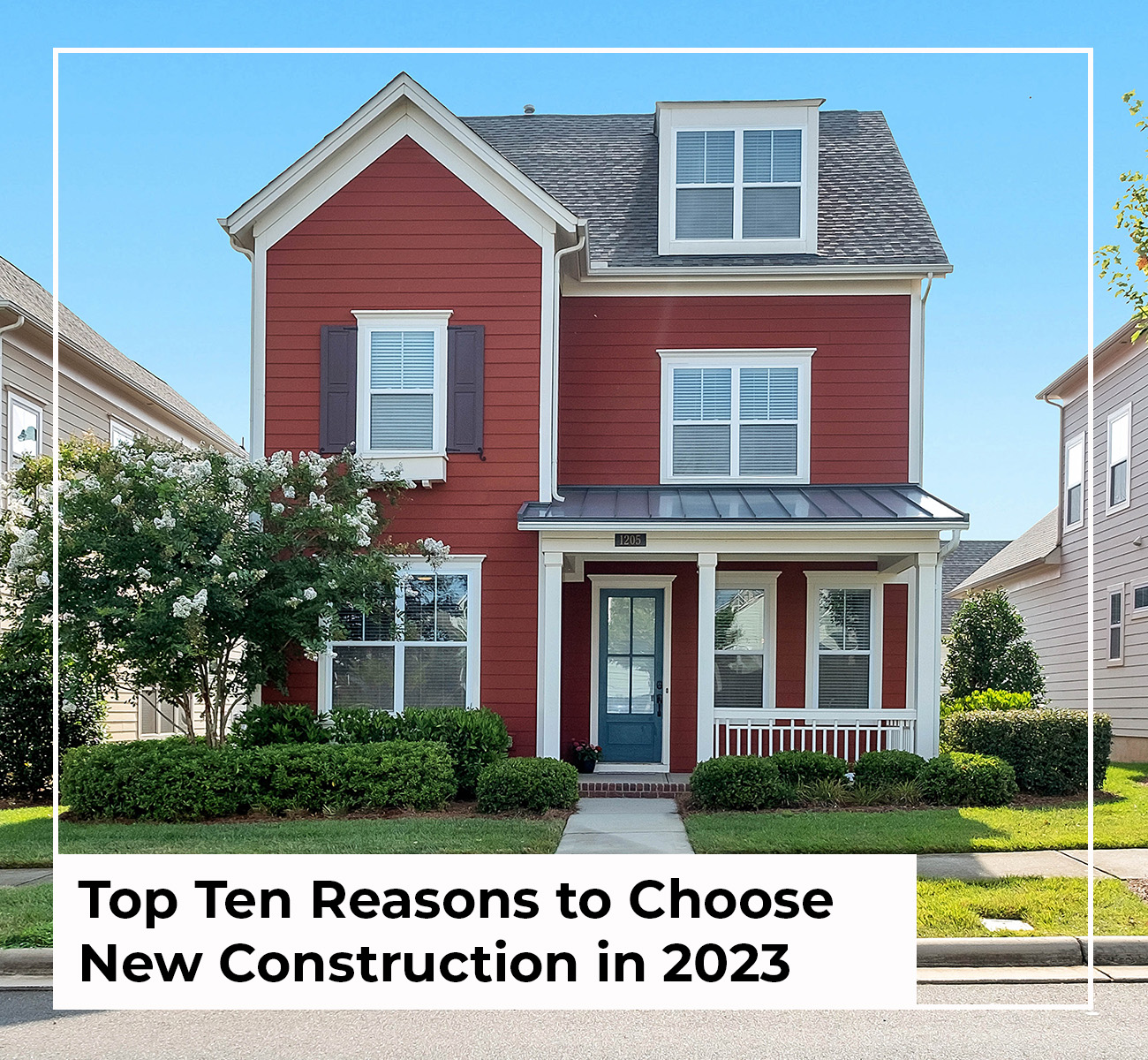 In today's dynamic real estate market, prospective home buyers in Fort Worth have a wide variety of choices to make when it comes to purchasing their home. It's important to consider the basics, like what area of town you'd like to live in or how many bedrooms and bathrooms you need, and have a preapproval from a mortgage lender so you know exactly what you can afford. Finding an experienced real estate agent is the next step - look for one who knows the area, can clearly explain the process, and answer your questions.
New construction homes stand out as an appealing option for many reasons. These properties offer a fresh and contemporary take on living spaces, and come with a wide range of advantages, amenities, and locations across the DFW Metroplex to support the wants and needs of today's buyers.
Here's ten reasons to consider adding new construction homes to your search - or skip to a few suggestions of neighborhoods to check out below:
1. Customization Opportunities: A huge benefit of new construction homes is the opportunity for customization. Unlike existing homes, where buyers are limited by the previous owner's choices, building a new construction home allows families to have a say in every aspect of their home. They can have input on everything from configuring the layout to suit the residents to selecting finishes, materials, and color palettes. Buyers can create a living space that is truly their own, and one that perfectly fits their lifestyle and needs.
2. Energy Efficiency: In a time when environmental sustainability is a top concern for many people, new construction homes lead the way in energy efficiency. Builders around Dallas and Fort Worth are incorporating the latest technology and materials to be more eco-friendly. These new homes often have features such as superior insulation and windows, advanced heating and cooling systems, and LED lighting. New appliances like stoves, refrigerators, and water heaters are generally more energy efficient than older models as well. Not only do these options reduce the property's environmental footprint, they can also translate into savings on the homeowner's utility bills.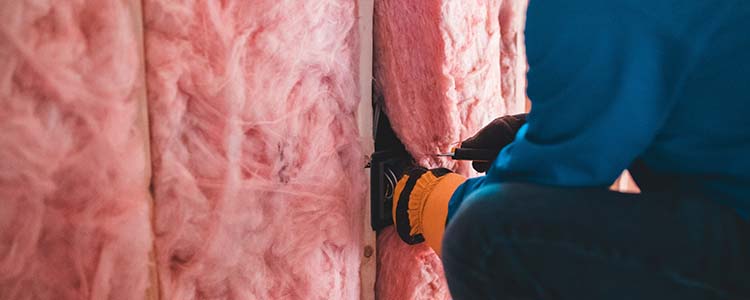 3. Modern Amenities: Today's buyers are looking for homes that come already equipped with modern amenities and conveniences. New construction homes typically feature open-concept layouts that enhance the flow for both entertaining and everyday life. Kitchens are large and offer top of the line appliances and features, plus plenty of storage space. Master suites tend to be oversized with spa-like bathrooms and walk-in closets. Smart home integrations like thermostats, lighting, security systems, and entertainment options are becoming standard in new homes.
4. Lower Maintenance Costs: Older homes often come with a hidden cost of routine maintenance and may need renovations. Wear and tear can take its toll over time and lead to expensive repairs and updates. New builds, however, typically come with a 1-2-10 warranty where the entire house is covered wall to wall for one year, major components like plumbing, HVAC, and electrical systems are fully covered for two years, and structural components like the foundation and roof are covered for ten years. This provides peace of mind for homeowners to know they won't have to budget for major repairs in the immediate future.
5. Safety and Compliance: New construction homes are required to adhere to the latest building codes and safety regulations - which ensures the homes is not only up to date, but also safe for its occupants. The usage of modern construction materials and techniques contributes a higher level of structural integrity, which also leads to the property being safer to live in over the long term. Buyers can have confidence that their new home is meeting the highest standards and reduce the risk of unexpected safety issues or costly repairs.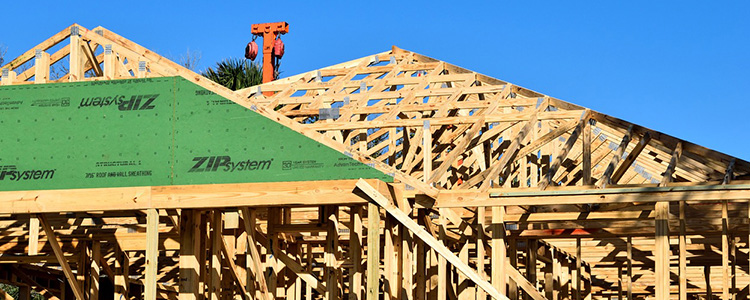 6. Smart Home Integration: In the age of smart technology, homeowners are increasingly looking for properties that can seamlessly integrate with their connected lifestyle. Many new homes builds are pre-wired and ready for new technology. This makes it easier for the owners to control lighting, temperature, security systems, and entertainment options through their smartphone or voice-activated assistants such as Siri or Alexa. The convenience and efficiency of these integrated systems add an additional layer of sophistication and ease to living in the home.
7. Community Amenities: New construction developments often go beyond the individual homes to offer a complete lifestyle package. Community amenities like playgrounds, walking trails, fitness centers, and swimming pools are fairly common. Some neighborhoods offer indoor or outdoor community centers, party rooms, fishing ponds, tennis courts, splash pads, maker spaces, or even on-site shopping or dining options. These perks not only enhance the overall quality of life for neighborhood residents, they can add significant value to the properties. Many of these amenities are especially appealing for families since they provide a variety of things to do while staying close to home.
8. Financial Incentives: Builders of new construction homes often sweeten the deal with attractive incentives to entice buyers, especially towards the end of the fiscal year. These incentives may include options like money towards closing costs, reduced mortgage interest rates, or desirable upgrades at a reduced cost or even free. These financial perks can make purchasing a new home more attractive, especially for first-time buyers or those looking to stretch their budget and get more home.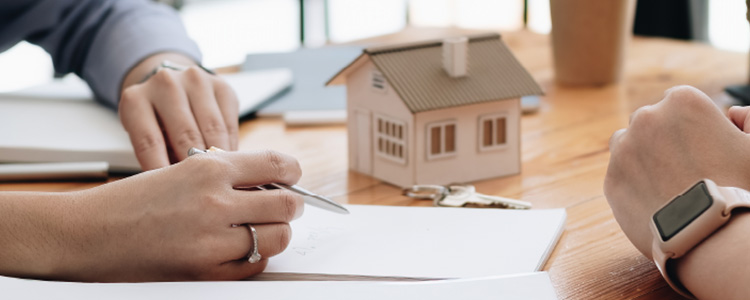 9. Wider Availability: When buyers are considering pre-owned homes, their choices are limited to what's available on the real estate market at the time they're looking. Builders of new construction homes usually have multiple homes in the neighborhood at different stages of construction, so buyers have more options depending on their own timeline and how involved they choose to be in the building process. If they're flexible on the finishes and need to be their new home sooner rather than later - say, before the kids start school in the fall - buyers can opt for a fully or nearly completed home. If they want more input or have more time before moving in, buyers can have the home built to their specifications.
10. Long Term Investment: Purchasing a new home is often viewed as a long term investment. As a new construction property ages, it retains its modern appeal and functionality while also building both wealth and equity for the owner. The advanced features, energy efficiency, and contemporary design will continue to attract buyers even as the years go by. When the original owner is ready to sell the property, this long-term appeal can work to their advantage - potentially resulting in a faster sale for a higher price.
Homebuyers interested in new construction homes near Dallas and Fort Worth can choose from a wide variety of locations and price points. Here's a few neighborhoods to consider:
Tavolo Park: Located in southwest Fort Worth and just minutes from the Chisholm Trail Parkway, this neighborhood offers a wide variety of home styles and features. Explore this vibrant area and discover a variety of parks and trails, a lavish swimming pool, and various communal spaces perfect for fostering neighborly relationships. With convenient proximity to downtown Fort Worth but without the typical hustle and bustle that often accompanies city life, Tavolo Park seamlessly merges luxury amenities and laid-back living.
Learn more about Tavolo Park in our blog post, Tavolo Park, Fort Worth: Everything You Need To Know About This Beautiful Community, or with our Neighborhood Tour video.
View new construction homes currently for sale in Tavolo Park here.
Walsh Ranch: Choose from nine builders to create your dream home in Walsh Ranch, including garden homes, townhouses, and single family homes in eight styles. Walsh Ranch is ideal for families with younger children with its prime location in Aledo ISD and on-site elementary school. Amenities in the neighborhood include an athletic club, swimming pool, sports courts, parks and playgrounds, a makerspace studio, and over 24 miles of paved pathways. Get together with your neighbors during community events planned by the Lifestyle Director and become part of this tight-knit community.
Learn more about Walsh Ranch and other new construction neighborhoods with our Aledo Neighborhood Tour video.
View new construction homes currently for sale in Walsh Ranch here.
Viridian: One of the few new construction neighborhoods available in Arlington, Viridian offers townhomes, single family, estate, and custom homes with easy, convenient access to both Dallas and Fort Worth - plus an exclusive 55+ community at Viridian Elements. This master-planned community offers 850 acres of green space and lakes, plus a 150 acre wooded conservation area to explore at your leisure. Some of the many other amenities include a beach and Lake Club at Lake Viridian, fishing, mountain bike trails, pools, playgrounds, sports courts, and a dog park.
View new construction homes currently for sale in Viridian here.
Karis: South of Fort Worth near Crowley, Karis has recently opened for building with townhomes and single family homes from several different builders at a range of price points. This master-planned community is focused on building a neighborhood that is connected and sustainable, both now and down the road. Community amenities currently include a focus on outdoor space with multiple parks, green spaces, and walking paths, plus fire pits, grilling areas, and outdoor fitness equipment - with an on-site elementary school to be added in 2024.
View new construction homes currently for sale in Karis here.
Reverie: Burleson is home to affordable luxury and expertly crafted choices in Reverie. This neighborhood offers eight different floor plans complete with customizable options and add-ons, or a truly custom experience to build your own plans from scratch. The cottage-style homes sit on beautiful streets with wide sidewalks, perfect for residents to stay active and involved in the community. The classic charm of these homes is sure to stand the test of time.
Learn more about Burleson in our blog post, 9 Reasons To Call Burleson, TX Home, or with our Burleson Neighborhood Tour video.
View new construction homes currently for sale in Reverie here.
Northstar: On the north side of Fort Worth near Haslet, you'll find Northstar - a master-planned community focused on sustainable and energy efficient living. These homes offer eight different floorpans and feature water saving options, advanced building techniques, UV blocking windows, and a climate seal to help residents spend less on utilities. Amenities in the neighborhood include a pool and splash pad with cabana as well as playgrounds, community center, a pond, and walking trails.
View new construction homes currently for sale in Northstar here.
Ventana: Benbrook's master planned community of Ventana covers nearly 500 acres just minutes away from downtown Fort Worth. The views here can't be beat with the city's skyline to the east and rolling pastures to the west. The combination of a location near top-rated Benbrook schools and fantastic amenities like the open-air pavilion, a resort-style pool, outdoor grills and dining areas, and miles of walking trails make this an ideal community for active families. Affordably-priced home plans from four different builders make Ventana a community you can't miss.
View new construction homes currently for sale in Ventana here.
It's important to note that for many of these communities, the best way to see available homes is to visit in person with your real estate agent. We'd love to show you around the neighborhood of your dreams - get in touch today!
Reside Real Estate represents the region's finest properties with exceptional skill using the most innovative technologies currently available. Reside Real Estate offers ultimate privacy and security, speed, and efficiency. Their years of full-time experience have given them a clear understanding of the mindset of home buyers and sellers and a thorough understanding of the regional marketplace.