The Ultimate Neighborhood Guide To Ridglea Hills, Fort Worth
Posted by Brady Bridges on Friday, August 25, 2023 at 1:08:56 AM
By Brady Bridges / August 25, 2023
Comment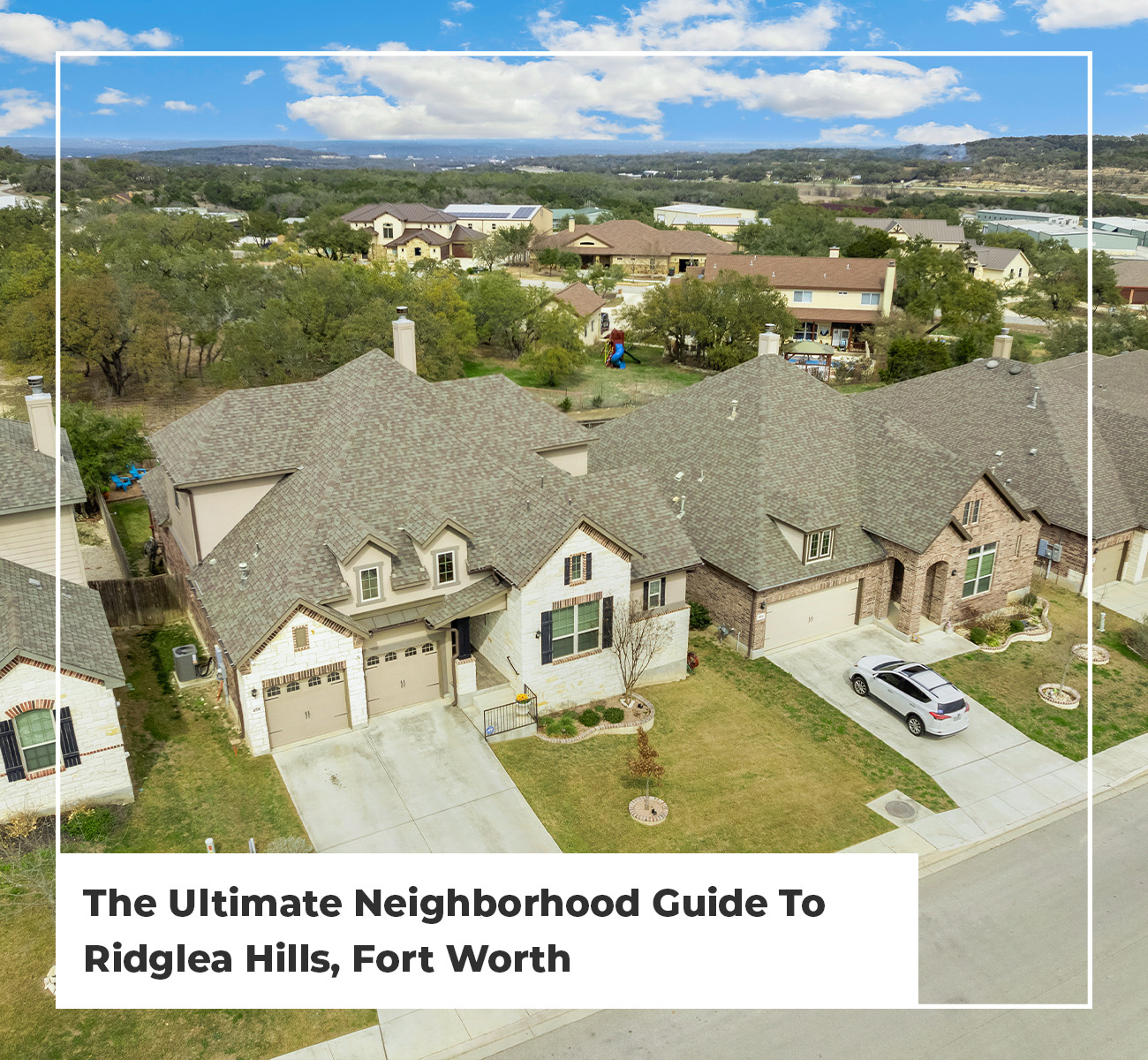 Welcome to the ultimate neighborhood guide to Ridglea Hills, Fort Worth! This well-established and desirable neighborhood offers a fantastic living experience. For a number of reasons, Ridglea Hills is a highly sought-after community and after reading this article, you might just find yourself eager to make that move. Whether you're a growing family or looking for a peaceful retreat, Ridglea Hills is definitely one of the best neighborhoods in Fort Worth.
Living in Ridglea Hills, Fort Worth
Living in Ridglea Hills, Fort Worth offers a welcoming neighborhood with a friendly and close-knit community feel. The area, located close to Fort Worth's Central Business District, has a rich history dating back to the 1920s, developed by the Luther brothers.
Ridglea Hills provides a suburban community vibe with mid-century charm. Locals enjoy easy access to amenities and major employers in the area.
If education is high on your list of must-haves, this neighborhood provides excellent education opportunities for students making it an attractive choice for families.
Community spirit is strong in Ridglea Hills, with regular events that bring residents together and foster a sense of belonging. When it comes to getting outdoors, residents will enjoy making use of the multiple parks available. If you're a dog owner, note that there is an excellent dog park.
Overall, Ridglea Hills offers a comfortable and welcoming atmosphere for those looking to live in Fort Worth.
Ridglea Hills, Fort Worth Real Estate
The real estate market in Ridglea Hills is vibrant. One of the standout features of this neighborhood is the range of housing options available, catering to different preferences and budgets. The real estate market mainly consists of single-family homes with a mid-century or ranch-style architecture, offering residents a sense of nostalgia and character. For those seeking a sense of community and history, there are established neighborhoods with well-maintained properties. On the other hand, individuals looking for newer homes or the added security of a gated community will also find options to suit their preferences.
The average cost to purchase a home in Ridglea Hills, Fort Worth, TX varies depending on factors such as location, size, and amenities.
Ridglea Hills offers a desirable living environment with its tree-lined streets and proximity to amenities such as parks, shopping centers, and schools. By utilizing a professional, local realtor who knows the area well, you can make an informed decision about one of the best Ridglea Hills, Fort Worth homes for sale to suit your personal preferences and needs.
Ridglea Hills, Fort Worth Community Amenities
Ridglea Hills is undoubtedly one of the best neighborhoods in Fort Worth, TX. It offers a wide range of community amenities that cater to the needs and desires of its residents. One of the key features of this neighborhood is the active Homeowners Association (HOA) that ensures the smooth functioning and maintenance of the area. The HOA organizes various community events and activities throughout the year, fostering a sense of unity and belonging among the residents. Ridglea Hills boasts several common spaces, including parks and recreational areas, where families can enjoy outdoor activities and socialize with their neighbors. These green spaces provide a tranquil retreat from the bustling city life and offer opportunities for relaxation and leisure.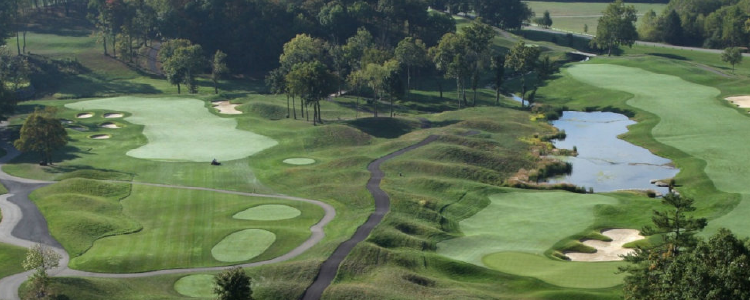 Ridglea Hills is known for its close proximity to some of Fort Worth's finest amenities. Residents have easy access to the renowned Colonial Country Club, which offers an array of recreational facilities such as golf courses, swimming pools, and tennis courts.
Speaking of recreation, Ridglea Hills residents can also enjoy the citywide parks and public spaces maintained by the Fort Worth Park & Recreation Department. With a staggering 297 parks spread across 12,893 acres, there's no shortage of green spaces to explore and appreciate. These parks offer various recreational activities such as sports fields, swimming pools, and playgrounds, catering to individuals of all ages and interests. Ridglea Hills residents can find their preferred recreational activities right at their doorstep.
Ridglea Hills boasts its very own private community pool known as Ridglea Swimming Pool. This pool offers open memberships to residents of the neighborhood, providing a refreshing oasis during hot summer days. Whether you're looking to swim laps or simply relax by the water, this private pool is a fabulous amenity.
From an active HOA to beautiful common spaces and access to top-notch amenities like golf courses and parks, this neighborhood truly offers a high quality of life and fabulous lifestyle.
Education in Ridglea Hills, Fort Worth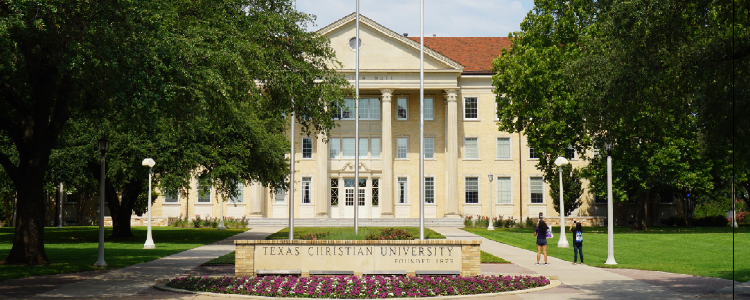 Education in Ridglea Hills, Fort Worth offers a range of options for students at different levels. One of the prominent schools in the neighborhood is Ridglea Hills Elementary School. This school provides a comprehensive education to its students and offers various programs and resources to support their learning. The school has a dedicated staff and provides a safe and nurturing environment for students to thrive. Ridglea Hills Elementary School emphasizes the importance of parental involvement and encourages families to actively participate in their child's education. The school regularly organizes events and activities to engage students and foster a sense of community.
For post-secondary education options, students in Ridglea Hills can explore various nearby institutions. Fort Worth is home to several colleges and universities that offer a wide range of academic programs and opportunities for further education. Students can consider institutions such as Texas Christian University (TCU), Texas Wesleyan University, and Tarrant County College as potential options for their higher education.
When it comes to private versus public education options, Ridglea Hills offers both choices for families. In addition to public schools like Ridglea Hills Elementary School, families can also consider private schools such as Hill School. Hill School is a private school in Fort Worth that focuses on providing educational services to students who learn differently. The school emphasizes addressing the needs of the whole child and creating a supportive environment that fosters mutual respect. Hill School is committed to ensuring the success of its students both academically and in their day-to-day lives.
Ridglea Hills, Fort Worth offers a diverse educational landscape with options for students at different levels — quality education that meets their needs and prepares them for future success.
What to Do in Ridglea Hills, Fort Worth
Ridglea Hills in Fort Worth is a vibrant and exciting neighborhood that offers a range of nearby attractions and amenities for residents and visitors to enjoy. One of the standout attractions in the area is the historic Ridglea Theater. This iconic venue hosts a variety of live performances, including music concerts and theatrical productions. With its charming architecture and rich history, the Ridglea Theater is a must-visit destination for anyone looking for a unique and entertaining experience in Fort Worth.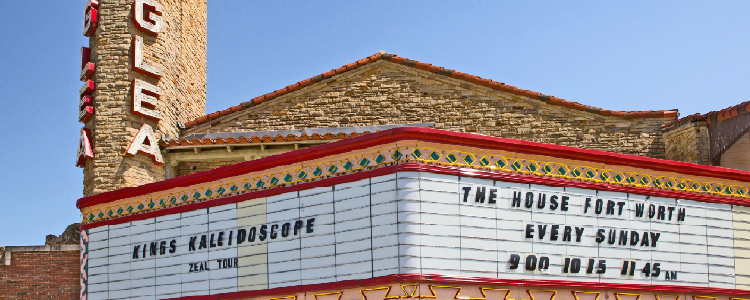 Ridglea Hills is also conveniently located near the cultural district of Fort Worth. This means that residents can easily explore the city's vibrant arts scene. Fort Worth boasts numerous free art attractions, including an extensive collection of public artworks commissioned by the Fort Worth Public Art program. From sculptures to murals, these artworks can be found throughout the city, adding color and creativity to its streets. Local galleries like Fort Works Art showcase the works of talented local artists, providing a platform for them to share their creativity with the community. With so many artistic offerings, Ridglea Hills is truly a haven for art lovers.
Being in close proximity to Downtown Fort Worth allows residents of Ridglea Hills easy access to the city's biggest attractions. Just a short drive away, Downtown Fort Worth offers a range of entertainment options, including shopping, dining, and nightlife.
Visitors can explore Sundance Square, a bustling area filled with shops, restaurants, and theaters. They can also visit the Sid Richardson Museum, which features stunning Western artwork by renowned artists Frederic Remington and Charles M. Russell. For those interested in exploring history and culture, a visit to the Fort Worth Cultural District is a must. There, you can explore more fabulous museums, including the Kimbell Art Museum, Amon Carter Museum, and Modern Art Museum of Fort Worth.
Nature enthusiasts will enjoy the nearby Fort Worth Zoo, a popular destination for families and wildlife lovers alike.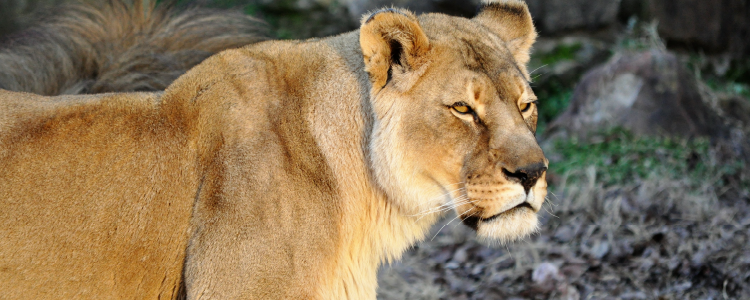 Ridglea Hills offers a strong sense of community through various social groups. These groups provide residents with opportunities to connect with their neighbors and establish lasting friendships. Whether you're interested in joining a book club, participating in community service projects, or attending neighborhood events and festivals, there's a group for you in Ridglea Hills.
Ridglea Hills in Fort Worth is a neighborhood that offers an array of attractions, amenities, and a strong sense of community. There is always something exciting happening in this neighborhood. Living in Ridglea Hills allows you to experience the best of what Fort Worth has to offer.
Conclusion
And now you know — Ridglea Hills, Fort Worth, TX offers a great quality of life for its residents! Living here, you'll enjoy easy access to great amenities such as restaurants, grocery stores, and shopping centers, ensuring that you'll have everything you need within reach. With convenient access to highways making commuting a breeze, plenty of parks and playgrounds providing ample opportunities for recreation and relaxation, stress will be no more! Your better life awaits you in Ridglea Hills.
Reside Real Estate represents the region's finest properties with exceptional skill using the most innovative technologies currently available. Reside Real Estate offers ultimate privacy and security, speed, and efficiency. Their years of full-time experience have given them a clear understanding of the mindset of home buyers and sellers and a thorough understanding of the regional marketplace.