Your Ultimate Guide To The Near Southside Neighborhood in Fort Worth
Posted by Brady Bridges on Tuesday, February 28, 2023 at 11:03:06 AM
By Brady Bridges / February 28, 2023
Comment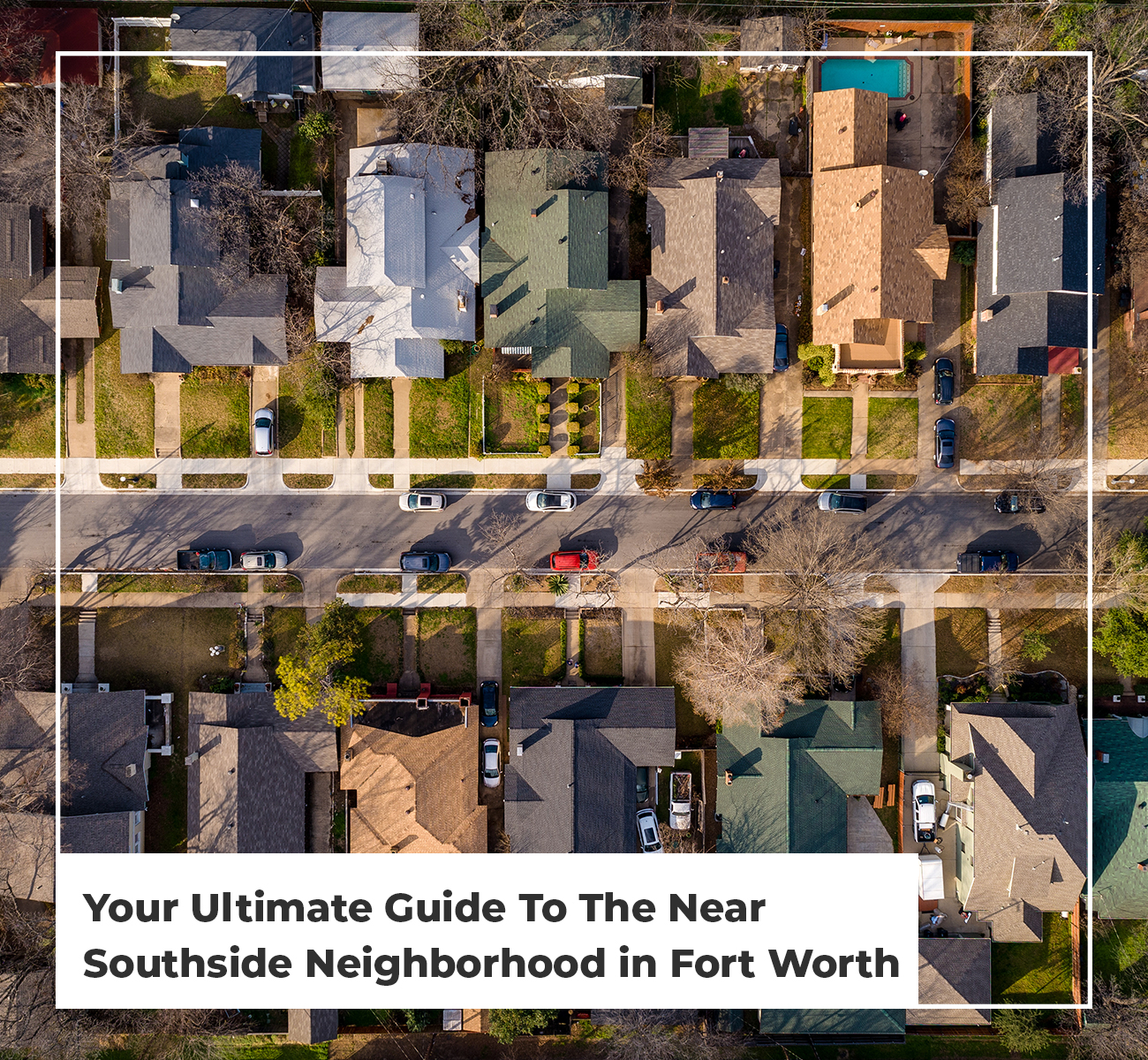 Nestled just south of downtown Fort Worth, the iconic Near Southside neighborhood is bustling with culture and history. Established in the late 1800s, it has gained a reputation as an eclectic and vibrant area, featuring diverse architectural styles from Victorian-style homes to modern and classic buildings. With its mix of shops, restaurants, and entertainment - this is truly a community for all walks of life.
Moreover, what makes the Near Southside truly unique is its casual yet creative atmosphere; you will find a close-knit vibe throughout the neighborhood which brings people together to create something bigger than themselves. If you're looking for an exciting place to explore or call home, this Fort Worth district should be at the top of your list.
Living in Near Southside
Dive into one of Fort Worth's most famed locations and discover so many people can't get enough of living in the Near Southside Neighborhood. And while many people may give all the credit to the bustling nightlife, there's so much more to the area including the three neighborhoods that make up the area: Fairmount, Magnolia, and Ryan Place.
Living here is not characterized by a single feature, but rather a combination of features and amenities that make it so appealing. Past and present residents of Near Southside will enjoy easy access to public transportation and major highways, as well as a variety of outdoor parks and trails for those who prefer more active lifestyles.
By taking the time to read this guide, you'll find more information on all things related to living in the area.

Beautiful Real Estate
One thing Fort Worth is known for is its distinct and beautiful real estate. The Near Southside neighborhood is no exception, with a diverse collection of Victorian, Craftsman, and modern-style homes. Whether you're a first-time homebuyer looking for a starter home or an experienced investor, you'll find something to suit your needs in the Near Southside.
As mentioned before the Near Southside area is in fact made up of three separate neighborhoods each one boasting something different but with one commonality, their close proximity to the downtown area.
Listed below is more information on each community:
Fairmount - Covering about one square mile of land, this neighborhood is known for its 19th-century homes and trees. The houses in Fairmount are some of the oldest in Fort Worth and many have been beautifully restored for modern living.
Magnolia - This neighborhood located directly south of Downtown has seen a lot of economic development over recent years, making it an ideal destination for families and young professionals.
Ryan Place - Located just a few blocks north of Magnolia, this neighborhood is filled with charming vintage homes and quaint bungalows. Ryan Place has recently seen an influx of new businesses, making it an excellent spot for those who want to be close to the action.
Near Southside Education
The Near Southside neighborhood of Fort Worth benefits from the support of the Fort Worth Independent School District, the fifth-largest school district in Texas. With this district comes excellent communication and collaboration which helps ensure students are achieving their academic goals while also furthering their social-emotional growth.
The teachers in these schools focus on incorporating 21st-century learning to better prepare students for success long after they finish their education. The Near Southside neighborhood is fortunate to be working with such a supportive school district that values each student's individual needs.
School-aged children in the area may attend the following schools:
Inviting Community Atmosphere
Due to the area's rich historical background, residents of Near Southside enjoy a strong sense of community. With its ever-growing and diverse population, Near Southside has become a place where people of all backgrounds and beliefs can come together to celebrate.
This small pocket of the city plays host to a variety of events and festivals throughout the year, including art walks, farmers markets, concerts, holiday parades, and more. With its charming restaurants and shops, it's easy to find a way to fit in and feel at home in the Near Southside neighborhood.
Perhaps one of the most treasured events in the area is Open Streets. This four-hour Sunday activity closes Magnolia Avenue to vehicle traffic, allowing pedestrians and cyclists to roam freely while also enjoying the local musical entertainment.
Some more ways the community gathers together include:
ArtsGoggle
Community Nights at Amphibian Stage
Holiday Celebrations

Convenient Location
Perfectly positioned between Downtown and the rest of Fort Worth, Near Southside is a great place to call home. It's close enough to all the city amenities that you won't have to sacrifice convenience for peace. With the accessibility of highways, public transportation, and the airport, getting in and out of town will be the least of your worries.
Not only is this attractive to those seeking fun and entertainment, but it also provides access to larger employers like Lockheed Martin, American Airlines, and the University of North Texas. Local public transportation is also featured in the area with 14 Trinity Metro bus stops.
Nearby Attractions
Although Near Southside itself is just a small enclave, the surrounding area is home to many exciting attractions. Catering to all age groups and interests, there's no shortage of things to do and see.
Some of the most popular things to see & do in the area include:
Fort Worth Stockyards - The historic Fort Worth Stockyards are an ideal place to explore the city's cowboy culture with its rustic charm and Wild West vibe.
Fort Worth Zoo - Founded in 1909, this zoo offers dozens of habitats for more than 500 species, which makes it one of the top-rated zoos in the country.
Fort Worth Botanic Garden - In addition to its 120-acre campus, the Fort Worth Botanic Garden is home to 23 specialty gardens, each one showcasing a different style of landscaping.
Panther Island Pavilion - Located on the banks of the Trinity River, this outdoor venue is known for its live music, food trucks, and other fun activities.
Sundance Square - This 35-block entertainment district features shopping and dining venues, art galleries, live theater performances, and more.
However you choose to spend your time in this wonderful corner of Fort Worth, you're sure to find something that strikes your interest.
Must-Try Restaurants
Foodies can rejoice in the fact that Near Southside offers a unique selection of restaurants and eateries. Whether you're looking for a fast-casual bite or an upscale dining experience, you won't be disappointed in the quality and variety of food this area has to offer.
Some of the must-try restaurants include:
Cane Rosso - This popular pizza joint serves up some of the most authentic Neapolitan pies in the city.
Southside Grill - This Tex-Mex joint offers a variety of dishes, from tacos and fajitas to burgers and enchiladas.
Game Theory Restaurant + Bar - Casual yet lively restaurant where board games meet craft beer and traditional pub bites.
Have you now been convinced of the appeal the Near Southside neighborhood has to offer? There's certainly a lot to love about this affluent neighborhood. From the beautiful and historic neighborhoods that make up the area to high-quality restaurants, entertainment venues, and public transportation options, you can't go wrong when it comes to living in the Near Southside.
Start your search today and make this Fort Worth neighborhood your next permanent address!
Reside Real Estate represents the region's finest properties with exceptional skill using the most innovative technologies currently available. Reside Real Estate offers ultimate privacy and security, speed, and efficiency. Their years of full-time experience have given them a clear understanding of the mindset of home buyers and sellers and a thorough understanding of the regional marketplace.